We are now accepting applications for Team Running Free 2014!
If you have a great attitude, enjoying being active in the community, and want to participate
as a member of Team RF in 2014, fill out an application and submit it by November 30, 2013.
Download Application Form - Save to your computer then open with Adobe Acrobat Reader to use interactive form features.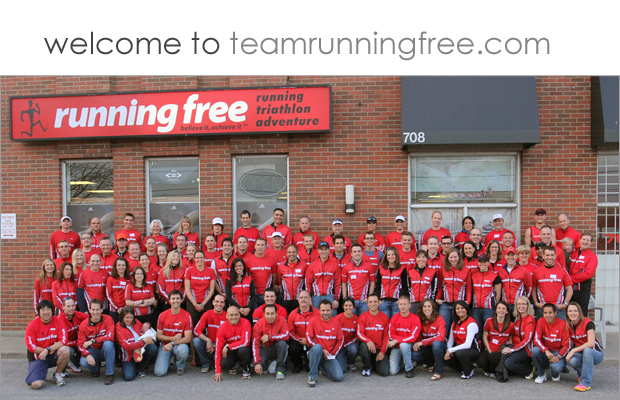 Team Running Free in the Community for 2013
We're pleased to announce that this year's Team Running Free Sponsorship program supports over 200 local runners, triathletes, adventure racers, and multi-sport enthusiasts. This is the largest team community since the program was launched in 2004 with only 22 eager athletes. Many of those early athletes, now in their 10th season, are still members of the Team today.
Team RF athletes aged 16 to 60 race and volunteer at literally hundreds of events in support of their community. We couldn't be more of proud seeing all those red Team RF jerseys on race courses and podiums all over the world. What really makes these athletes special is their passion and commitment to inspiring and encouraging competitors to pursue and achieve their goals.
One of the fundamental principals of the Team Running Free program is that it's not just made up of the fastest of the fast. It brings recreational and competitive athletes of all levels together under the same banner with the purpose not just of winning, but of inspiring and building confidence, both in themselves and others. It is with this outlook that our Team RF program goes forward into 2013.
find more at