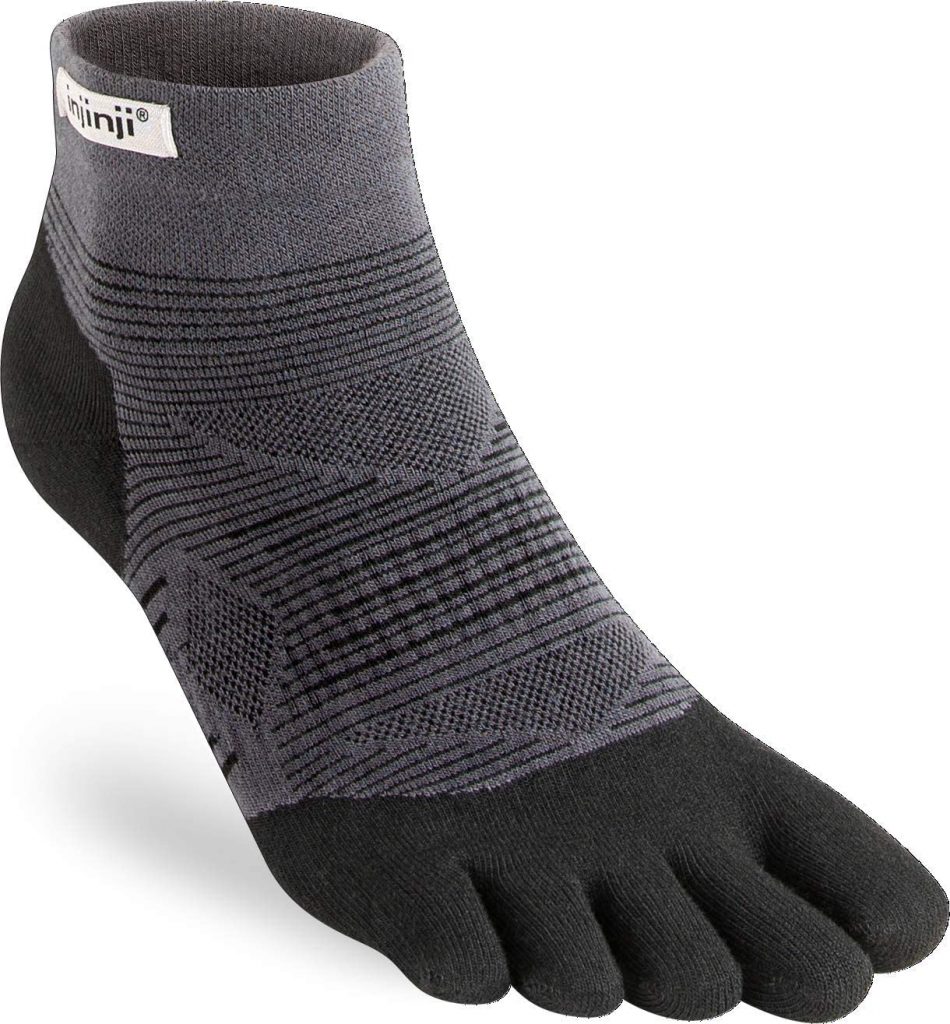 This has been an overdue gear review, and perhaps that makes sense given it's something a runner rarely thinks about in their kit, rather an afterthought from the shoes, shorts, t-shirt, pinny, watch etc.
To be candid, so did I. I laugh about this, because if you were to ask me even a year ago whether I had an opinion about a pair of socks, I would have shrugged and said "meh".
Now I'm sitting here reflecting after the few hundred kms I've run in them, and I have to admit, I am impeccably impressed. Let's break this down.
For starters, the toe gloves. At first, my head said "no way dude, toe suffocation, claustrophobia, walk away, don't do it". Because especially going long, your feet need space to allow the toes to splay when inflammation creeps in.
But after running even in 30+ degrees, the material not only expands and gives just enough flex to still be comfortable, but it in-fact wards off negative effects such as toes rubbing on the sides of your shoes, or general rubbing, causing that dreaded blister to make its appearance and irritate the unaware. ZERO issue here.
The socks are not only comfortable for 5 hours of constant running, but they also do a great job at wicking moisture away. Even after a muddy wet run, I didn't feel like the socks held weight or allowed the foot to slip or present any challenges or discomfort.
Furthermore, the socks last! I've purchased many different brands, tried all types of socks, ie, sport, low-cut, high cut, compression, wool, cotton, lycra, etc etc. I have rarely had a sock that lasts over a season.
They have not only endured, but they've resisted bad odour, holes or rips, and held their fabric in place which is amazing because I am not very nice to my gear, as I train rain or shine, regardless of temperature, and regardless of conditions.
One of the biggest pros about this sock, is its functional durability. Did I just make up a two word statement. maybe. I mean the ability of this product to not only retain it's usefulness, but that in the moment, when you're either climbing a 10% grade hill, or descending a technical rocky/rooty trail, or navigating through a swamp, etc, it just gives you that extra bolt of confidence to not have to even think about it, so you can focus on the path ahead distraction free!
Happy trails folks,
Jeffrey