I won a GU package in the team lottery this year and I was super happy to be able to stock up on gels and I even added a little bottle to try if it works for my purposes.
I originally planned to use the bottle to stuff gels in it for my Ironman Kona race, but it didn't fit my bento box right, however, it will be great for trail races to carry 5 gels in one soft bottle.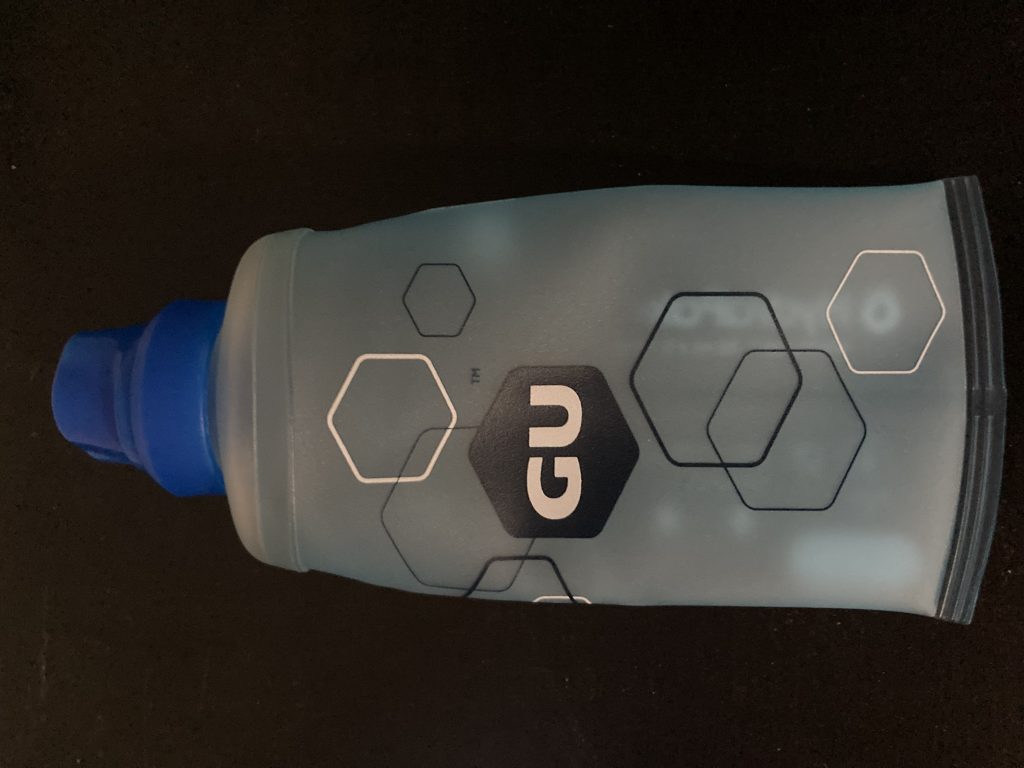 The little gel bottle can hold up to 5 gels in one convenient soft bottle
Lately I only use isotonic gels and there are not many companies out there who make those. I know of 4 brands and GU is one of them! When you use isotonic gels, it means that you don't need to consume water with them, you can just take the gel as is and drink as little or as much water as you like, or no water. There are two main reasons why I'm keen on the isotonic gels. One is, that in point-to-point races I don't want to time my gels off hitting aid stations. I want to time my gels by the clock.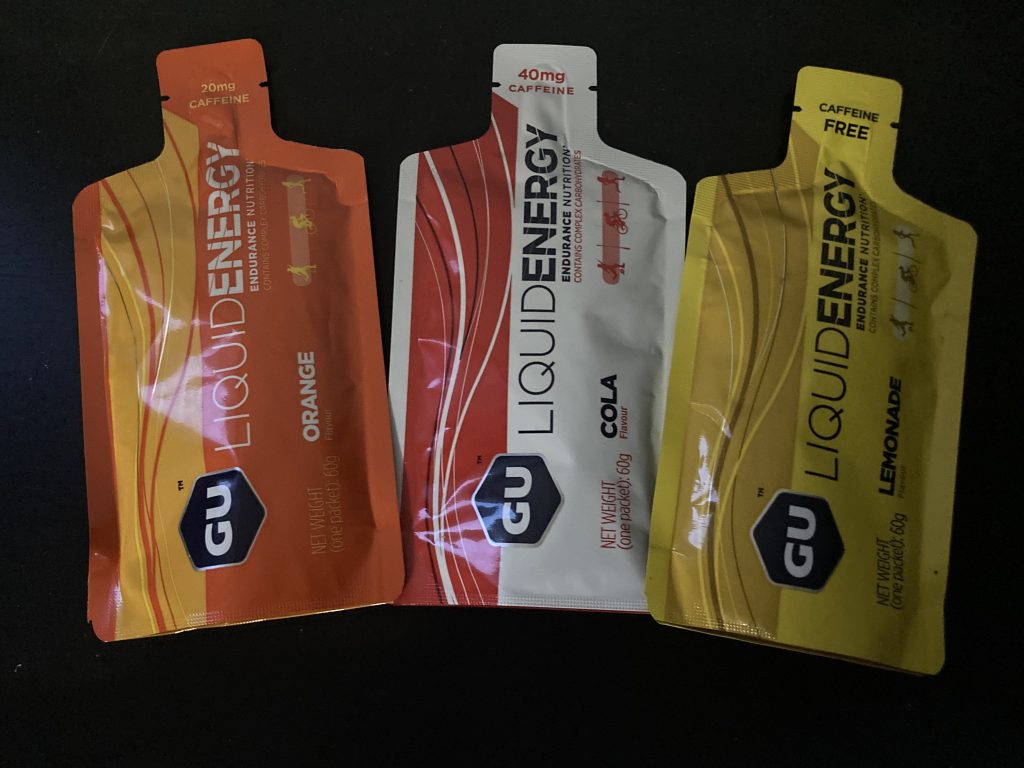 3 flavours of GU Liquid Energy. One without caffeine, one with 20mg and one with 40mg of caffeine.
The other reason is that in a long ultrarunning race I use gels mostly when I run out of my fluid allowance. I always test my sweat rate for these races and I don't sweat much. Drinking more than you can sweat out can cause too frequent urination which burns time in a race, so I'm very mindful of not drinking more than my sweat rate. But then what do you do when 500ml of your sports drink contains the right amount of energy per hour but you only sweat out 300ml ? You take the 300ml in sports drink and the rest in isotonic gels. For that reason I rarely buy anything else but isotonic gels.
This time, I did pick up a few regular gels because the flavours were too tempting and because I was planning on using those for training. When I go out for a longer training run and I'm not sure how much nutrition I will need (I go by feel), then the gels are the perfect solution.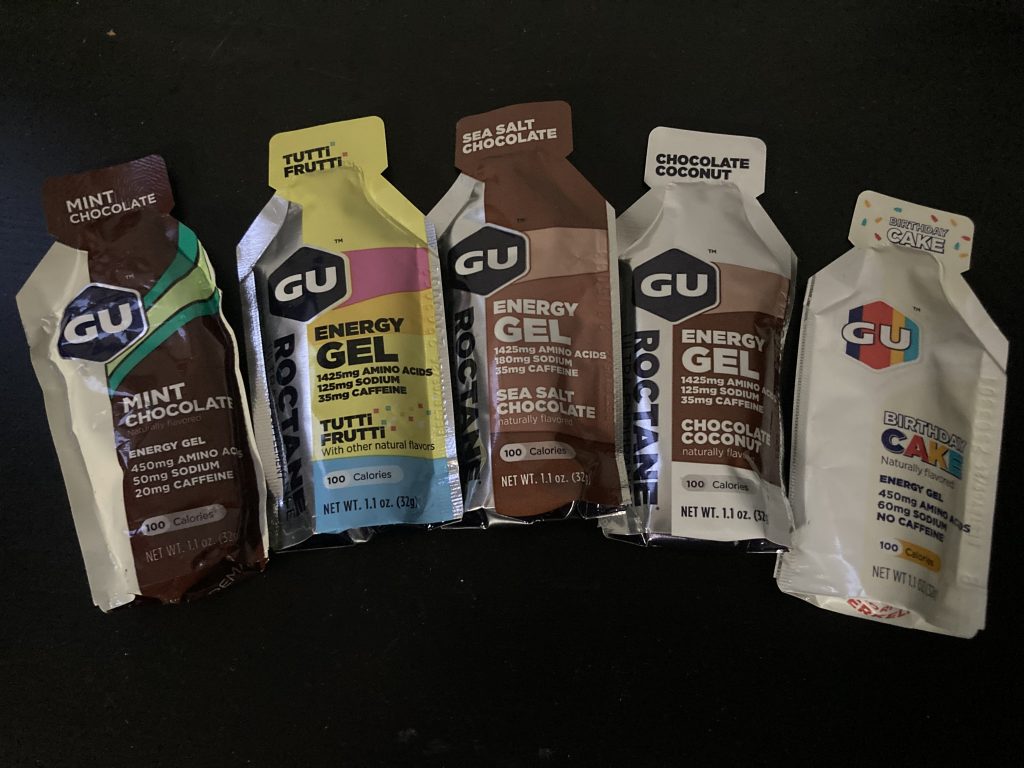 GU Roctane and regular gels in different yummy flavours for training runs
The problem with taking sports drinks on a long run when you are unsure if you would need it is that once you mix the sports drink, you need to consume it within 24 hours. So if you don't end up needing it, it will have to end up in the sink, useless the next day. If you just take some gels, then you can bring them home if you didn't need them and use them another time. For that reason, unless I know I will finish the sports drink, I prefer to take gels with me (or both, if I know I need a certain amount but unsure if I need more).
I liked all the different flavours, I can't name any that didn't sit well. They are all delicious and having a wide variety means no flavour fatique.
All in all, I was very grateful to receive this package and it helped a lot with my training and race nutrition. GU was the first nutrition product that I ever tried, when I ran my first marathon back in 2016 so I even had some nostalgia as I was picking out my gels. Thank you, Running Free and thank you, GU for the generous supply!