Race: Around The Bay 30k
Date: March 24, 2013
Result: 1:59:25 (PB: 1:59:21 – 2012)
I really thought I was in better shape than last year and was expecting a rather large improvement over last year's PB. What I got instead were those nasty hills chewing on my quads and a nice slice of humble pie on the side.
As is the case with less than expected results, one is left pondering what exactly went wrong. There are the usual excuses: An unexpected cold fired up 20k into the race, sending mucous down the back of my throat – really nothing more than an annoyance. A terrible sleep – does anyone sleep well? I didn't have the will to sacrifice, didn't push hard where it mattered, yada-yada – OK, time to stop whining.
One thing is for certain: my feet never hurt worse! Plans were to wear my Ronin 3's. Last week I decided to open a new box and after a couple of days training in them, my calf's turned into bricks. Curse of the Ronins is what I call it: my first pair did this to me until I broke them in. So to play it safe I went with my Precision 13's. I had done all my long runs in them leading up to the race, on very hilly terrain. Race in what you train in – they should have been a safe bet. Not!
All was well until we hit the lifting bridge. The deck felt at first like a good foot massage, but quickly turned uncomfortable. The discomfort never left and built as the rollers pounded my feet into hamburger. The grisly proof is below. The last 3k to the finish were almost unbearable. As much as I wanted to kick down, both my feet and quads refused.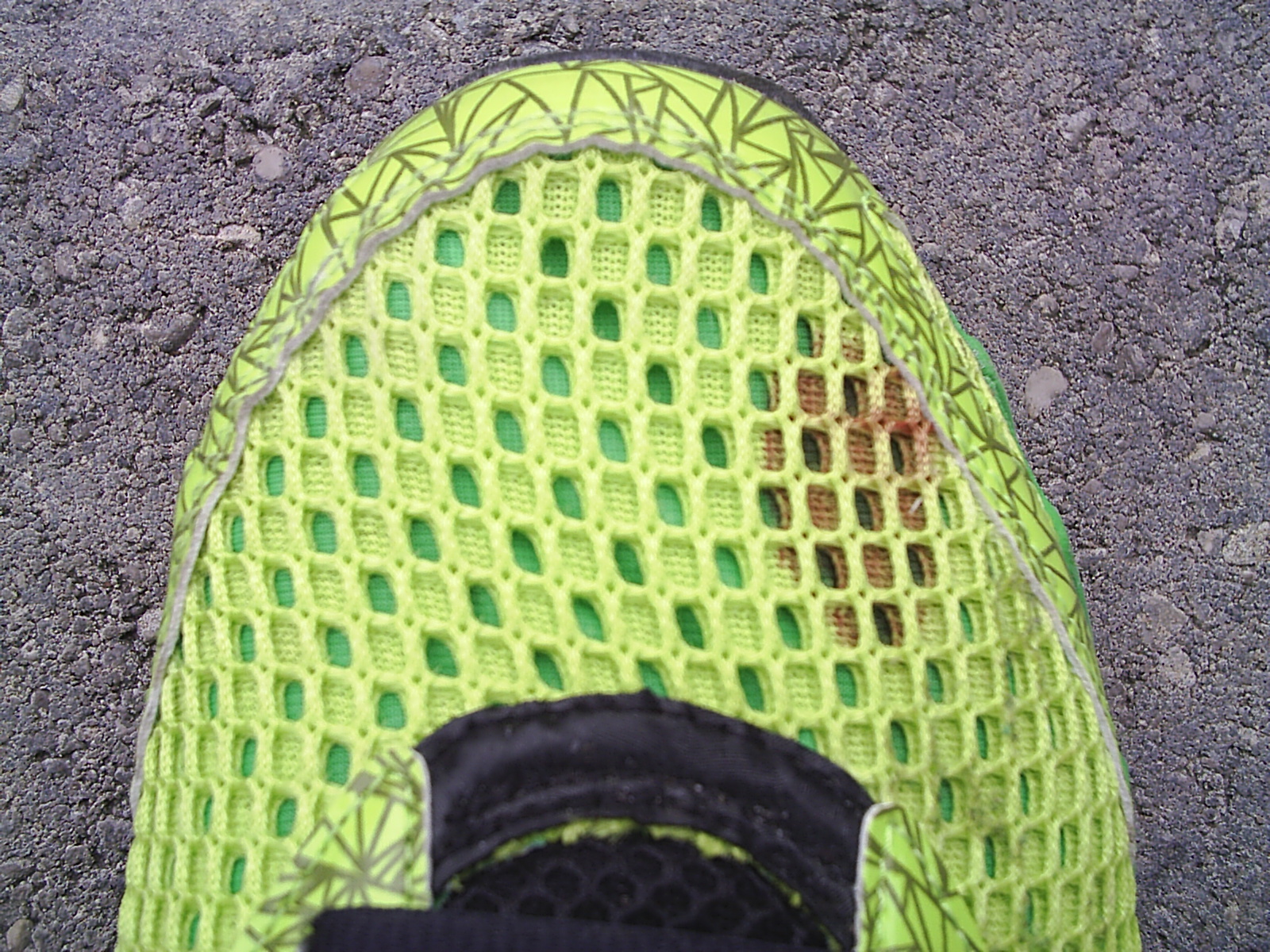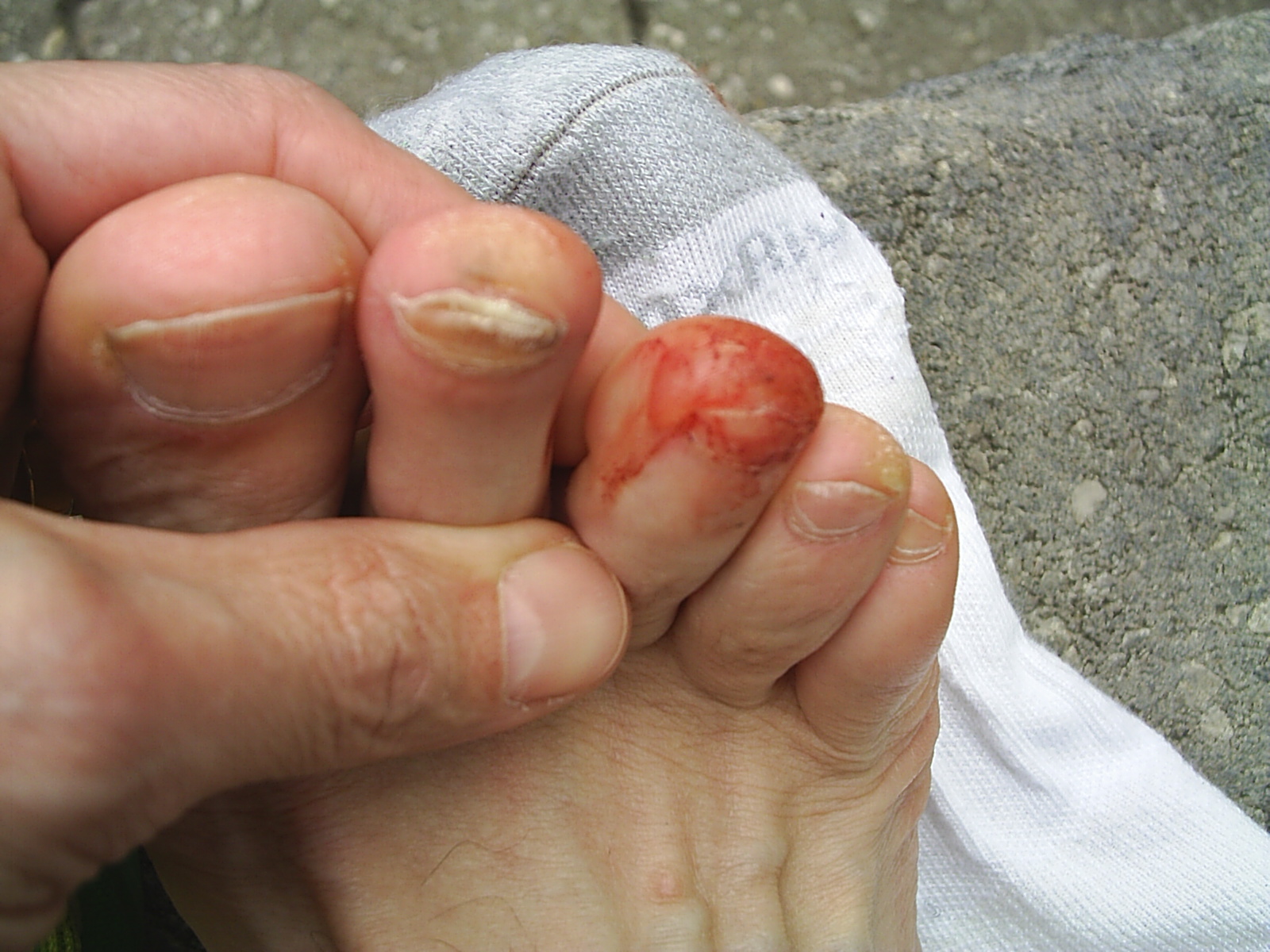 The reality was I had no juice left for the Valley Inn hill climb or to kick down the last 3k. This was a matter of not having adequate endurance. A good 30k requires around 12 weeks of solid long mileage weeks. Unfortunately an injury in January left me with only 5 weeks that were over 80k. Last year I had put in 9 weeks. Last year those extra four weeks showed on that final hill, and provided me a nice reserve to kick it. But that was last year.
This will be a lesson learned – not to race marathon distance without the requisite mileage. It is asking for a very painful experience. Also a bit painful was watching my rank fall from 80th last year to 102. While my result stayed essentially the same, so many more got faster. The GTA racing scene is in great shape, and I will be too, once I get in a bit more mileage.
I was truly thrilled to see some Running Free athletes not racing today show up just to cheer us on. Such great team spirit. Ann Banfield, Johnny Tranter and Jeff Fyfe – thanks so much for your cheers. Running Free is such a great place to train and race.