Having travelled back and forth to Moscow and the surrounding area for the past six years I finally managed to get moved here on a permenent basis. That being done it was time to get ready for the summer season, particualary a week of hard cycling in the Italian Dolomite mountains in July. With cycling in the Moscow area basically suicidal I had to find an alternative for a warm up: Mallorca, Spain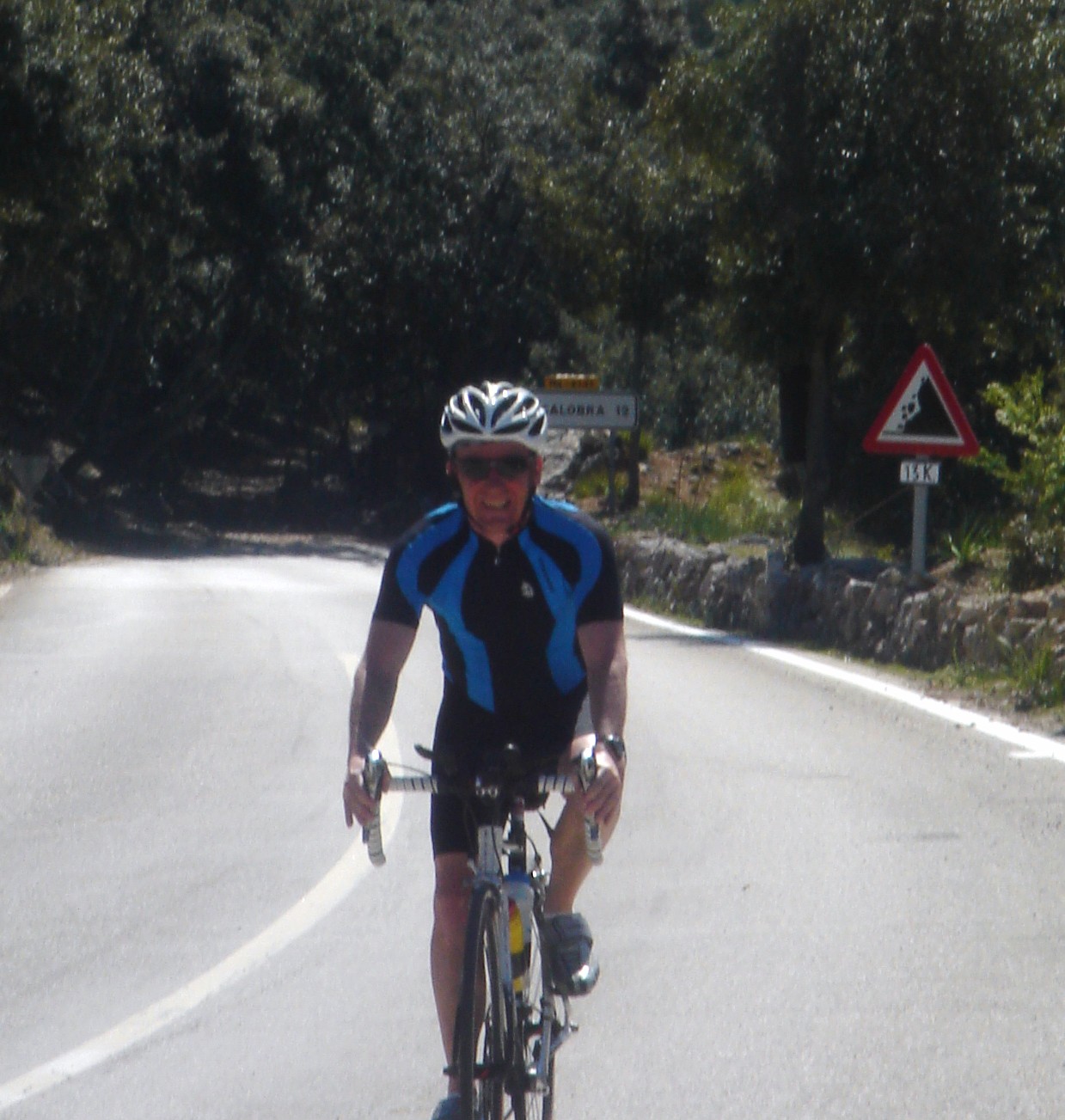 Mallorca Tri Training Camp (http://www.aerobicpower.com/training_camps/Training%20Camps%202009/Train_in_Spain.pdf)
Mallorca is a cycling Mecca and I managed to join up with a group from Edmonton and spent 2 weeks in Mallorca, 10 days at a Tri Training Camp at the BlueBay Resort followed by a few days at a five star resort to appease my wife.  A great place for a spring warm up.  The resort boasts a heated 25 m workout pool, has its own bike shop, is a 400m walk to the beach for open water swims and the entire island is geared towards cycling. From rolling hills to narrow country roads to 14k, 8% grade hills, it has it all. I did one 135k ride where the elevation change was about 3,000m.
I averaged riding a bit over a 100k a day when, swam every other day, pool or open water and did a brick every other day as well. Midway through we did have a day off which was much needed and with lots to see and plenty of cheap Mallorcan wine the short rest help make it through the rest of the workouts.
Duva International (friendly) Bike Race (http://www.duva-pollensa.com/mallorca_web_dw/index.html)
On the last day a group of us (see pic) decided to enter the first day of what was billed as a local two day race, there was only about 120 riders, mostly Mallorcain with about 20 foreigners. It was an intersting outing. We had a police escort which stoped traffic going both ways which was geat. The lead car was crammed with photographers who took everyone's photo for the first 30 k. Then at the 30k mark there was an 8k, uphill time trial. Everybody was given a time "punch card" , no chips here, which you punched in. Then you rode an 8k time trial and at the end you punched out. After another 20k ride we entered a turnoff to a veledrome, did two laps ( optional) and stopped for coffe and cake, quite civilized. After that it was about 35k to the finish. At 75k my rear deraulirer cable snapped leaving me with only two gears. Fortunetly we were in slight rolling hills and the lead car was holding us back. With 5 k to go they finally opened it up and there was a mad sprint to the finish.  A good day in all and due to the following days travel did not make day 2 of the event
Moscow Half Marathon (http://www.marafon.msk.ru/index.php?_lang=eng)
Having returned back to Moscow from Mallorca on Apr 30 I was hoping for a bit of time to recouperate, run a bit and tapper for the Moscow Half Marathon which I thought was on May 17th. Sitting at home on May 1st, (May Day holiday here in Russia) I discovered that the race was actually May 2, the following day!  I rushed out and signed up, by the way cost for us foreigners, $15, locals, appeared to be free.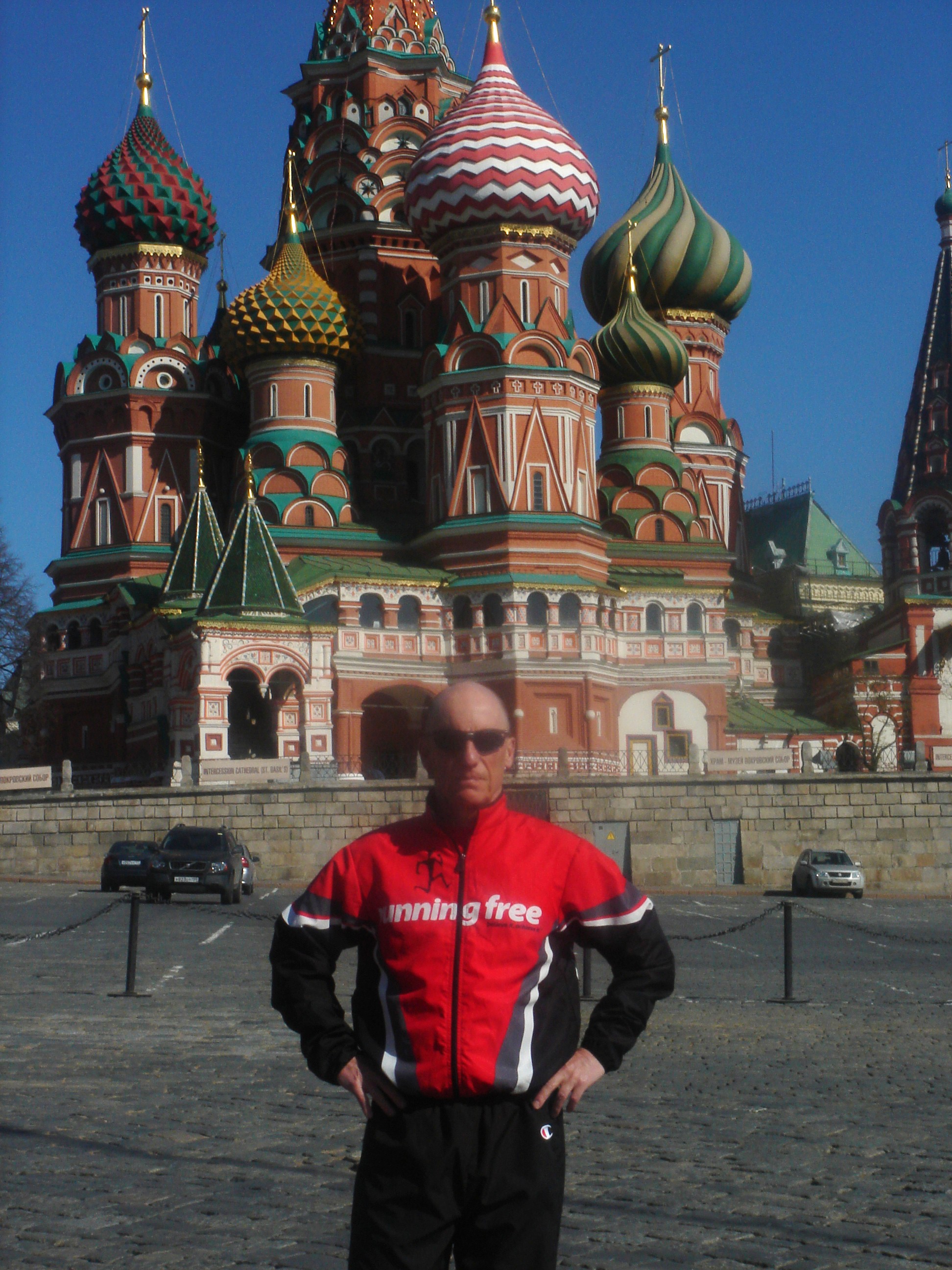 On the morning of the race we walked to the start, adjacent to Red Square and the Kremlin.  It was a late 12:00 start with earlier in-line skating races which appeared to be dominated by the Russian Cross Country ski team.
The race was well organized. The road along the Moscow River, right behind the Kremilin was shut down for a 6k stretch, it was a double loop course. No vehicles could come close to it. There were about 300 runners, still haven't seen the offical results, and there was a few pacularities from a western perspective here.
First, couldn't help but see that most were dressed fairly "retro" (see photo below). Not much in the line of technical wear for all us foreigners and and the top younger Russian runners. I think I was the only one with gels and I only saw a couple of other Garmin GPS.  There was a number of Aid Stations but the water taste like it was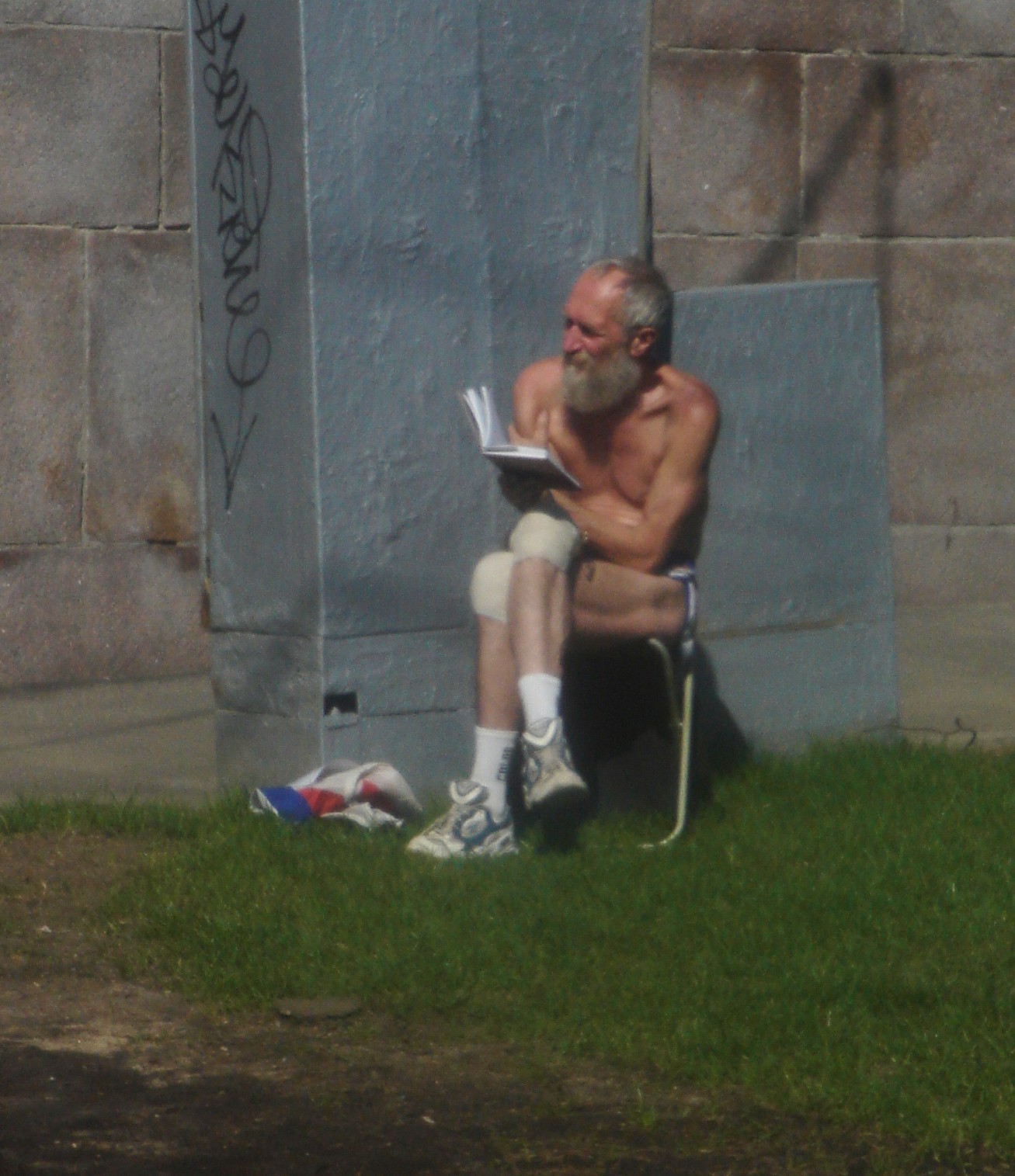 over perscribed with some sort of sports additve. Not sure what it was but the tempature outside was 25c and the water was real cold so I did drink it. At the half way mark they had hot tea and for food, bits of brown bread.
The course was flat with a slight hill up to the finish line. The route took you right behind St Basils (see pic) , along the back wall of the Kremiln past the main Russian Orthodox Church and out along the Moscow River across from Gorky Park. Actually almost my usual training route. There was an offical finish line, everybody got a medal, a band was playing, overall a good race, if you trained and tappered properly that is.