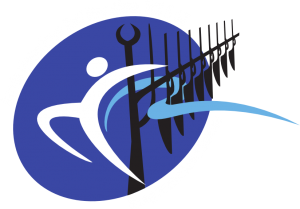 Event: Barrie Waterfront Half Marathon 2015
Date: June 7, 2015
Location: Barrie Ontario
http://www.barriehalfmarathon.ca/
My return to road racing. I take pride that I've transitioned into almost running entirely off road, for reasons that I have are varied and many. However, with the ever growing number of quality events being generated in this province, I'm happy to try some of them out.
Usually I consider myself an organized and experienced runner, and knowing such, I had made many plans for this event being that I had only run one half marathon distance previously 5 years ago. I've been steadily running varied distances off road for the past few years and training well for this season up to near 20km distances. But today did not go quite as planned. We all know as runners that overcoming adversity is our strong suit and adjust to things on the fly as best as we can. I will elaborate as I go.
I had shown up for the race pick up on Saturday at the Running Free Barrie store. They were very well organized and happy to help with any questions that I presented. I was impressed with the quality of the tech T shirt included with the kit, I'm not usually interested in more shirts, but this one felt very original and inspired. This event helps provide for many charities in the Barrie area, with some boost from a main sponsor Honda.
Race day weather turned out to be near perfect with a low temp, clear skies and sun. I was running late and found parking along the waterfront beach area. With a quick change, I headed out to the staring line to mingle with the other runners, listening to the organizers on a loud speaker pumping up the participants as I went. The staging area accommodated everyone very well, giving ample room to stretch or warm up. Pre-run snacks and coffee were available if so desired.
Then we were running. This run takes you south around the bay and back, then northward and back to the start/finish area. It reminds me of a happy face. We started out in a single car lane all to ourselves, with everyone able to spread out nicely and get into a steady pace. The first leg is a gradual grade upward for approx. 4-5kms which takes you off the main roadway and into a subdivision and the first turn around  point. Cones lined/marked the route, accompanied by police at intersections as required. A few small hills and a winding subdivision road, we made our way onto a trail that wraps around the bay, mostly crushed stone. The scenery changes to views of the bay for the remainder of the run.
This is where I had my first inkling that something isn't feeling right. I have a pre race ritual of eating the usual food and coffee which has served me well, however at this moment I knew that I'm going to have to find a washroom. Off road is very accommodating when nature calls, but on a road course, I knew there may be an issue. Fate smiled on me and presented a port a potty at the 10km mark, thank you organizers, you will always be number 1 in my book.
I carried on, got back into my rhythm/pace and tried to relax for the remainder of the course. I was keeping on track with things as I passed the midway point at the start/finish area. The wind off the bay was noticeable, with some runners enjoying it's coolness as we ran into the last half of the course. It was here that I began to have problems. I've run enough that I thought I'd encountered most things that can happen during a race, however, today I was hit with severe muscle cramps. At 16kms my calves tightened and threatened to stop working entirely. I lapsed into a walk/run pace hoping to overcome the cramps and get back into a normal pace. At the last aid station, I downed some electrolytes and poured water over my head. The walk/run continued as other runners I recognized offered encouragement. My hopes of meeting a goal time faded and I started to distract myself by chatting with other runners as they went on their way towards the finishing line. I was also able to finish but not before my cramps moved into a thigh/groin area. Not one of my best moments, but I did complete the course.
I'm not one for collecting hardware, but the medal that  you are presented with as a finisher crossing the line is impressive. I'll have to start taking pictures of things, then you'll know what I mean. I like the Barrie area for running and it has lots to offer for outdoor activities. This is a great event for the city and I hope it only gets bigger. This is a well organized and enjoyable event, the volunteers again deserve a shout out for all their help. See you next season.