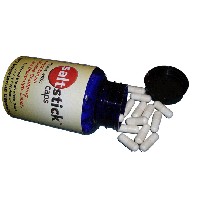 For those getting more serious about racing the Marathon distance and beyond, don't ignore the one ingredient that still eludes many distance runners – sodium. These salt tablets as they're commonly referred to have been used by triathletes for years and are just in the past couple years being adopted by marathoners. During training but particularly racing the average runner will lose 300-500 mg of sodium per hour. We are so conscious of taking in water and sports drinks/gels which will help but if you read the label on your average gel you're only adding 50-250 mg of sodium each. Generally we take one of these per hour. If you do the math, you can then undestand why after 2 hours of racing you really start to feel the muscle cramps, especially in your calves and quads. What essentially happens is that your fluid levels actually become diluted with a higher ratio of water to salt than when you started. This continues to worsen unless you add more sodium (the secret ingredient). Of course, if you have high blood pressure you will want to consult your physician first to make sure this is ok. My personal choice is Salt Stick Caps with another popular brand being Lava Salts.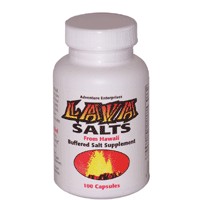 Of course, since they are in gel cap form you don't want to just carry them in your shorts pocket or by the time you need them they will already have started to dissolve. I use the
small dispenser that Salt Sticks sells. I simply put it in the back pocket of my shorts. I tried using ziploc-style bags and saran-type wrap but they were too awkward and time-consuming in a race. Let's face it, you spend so much money on shoes and clothing and so much time on training from the run program to weights, plyometrics, diet, etc. to be as
fast as possible. So why not take it to the next level just like the elites and pros do! It's helped me.