After racing triathlons and duathlons for over 18 years, allow me to give you the best advice that will save you a lot of grief, money, and time (both on the race course and off):
Pay the Money and Get A Proper Bike Fit!
I've written articles on this in the past but as more and more athletes enter the sport, I keep getting asked about suggestions for equipment, etc. I tell them to skip the fancy wheels, and other toys and to put a bike fit on the top of their shopping list.
Why? Unless you are properly fitted on your bike, you are not maximizing your functionality on your bike – whether your bike worth is a few hundred dollars or a few thousand.
You will want to optimize your aerodynamics, comfort, and power output but you will have to factor in your own flexibility, strength, and the events you like to race so that you will be able to run effectively off of the bike. The best fitters to understand this, and the specific needs of triathletes/duathletes are FIST certified Bike Fitters.
I can suggest two:
Rick Choy – A great guy who I've known since my early years in this sport (we took a Level II Cycling Coaching course together and we were part of that first group to get certified as Triathlon Coaches in Ontario) and who is well known to Team Running Free athletes. He is a local Markham guy too and many athletes in the area have experienced much success with his fits. I'd use him too but I got started with Ian (below) and since his fits were perfect I had no need to get another.  rick@runningfree.com   (416) 999-9472
And
Ian MacLean – He first fitted me about 8 years ago and I haven't looked back since. Ian got me riding in my aerobars all day with the ability to run a marathon off of it. A few years ago he added the Retul Bike Fit technology to his repertoire and it certainly adds an extra super cool dimension and precision to your bike fit – a must for tech/bike geeks….actually anybody. IMFIT.ca  imfitcoach at gmail.com 416 520 7653
Yes, this type of fit will cost you more, but you will gather invaluable data. It was the best bike fit I've ever experienced (Ian let me give it a try on another bike – as pictured).
You only need to look at how Craig Alexander's bike position and speed have improved over the past year to know that it works. You can read more about the Retul System here.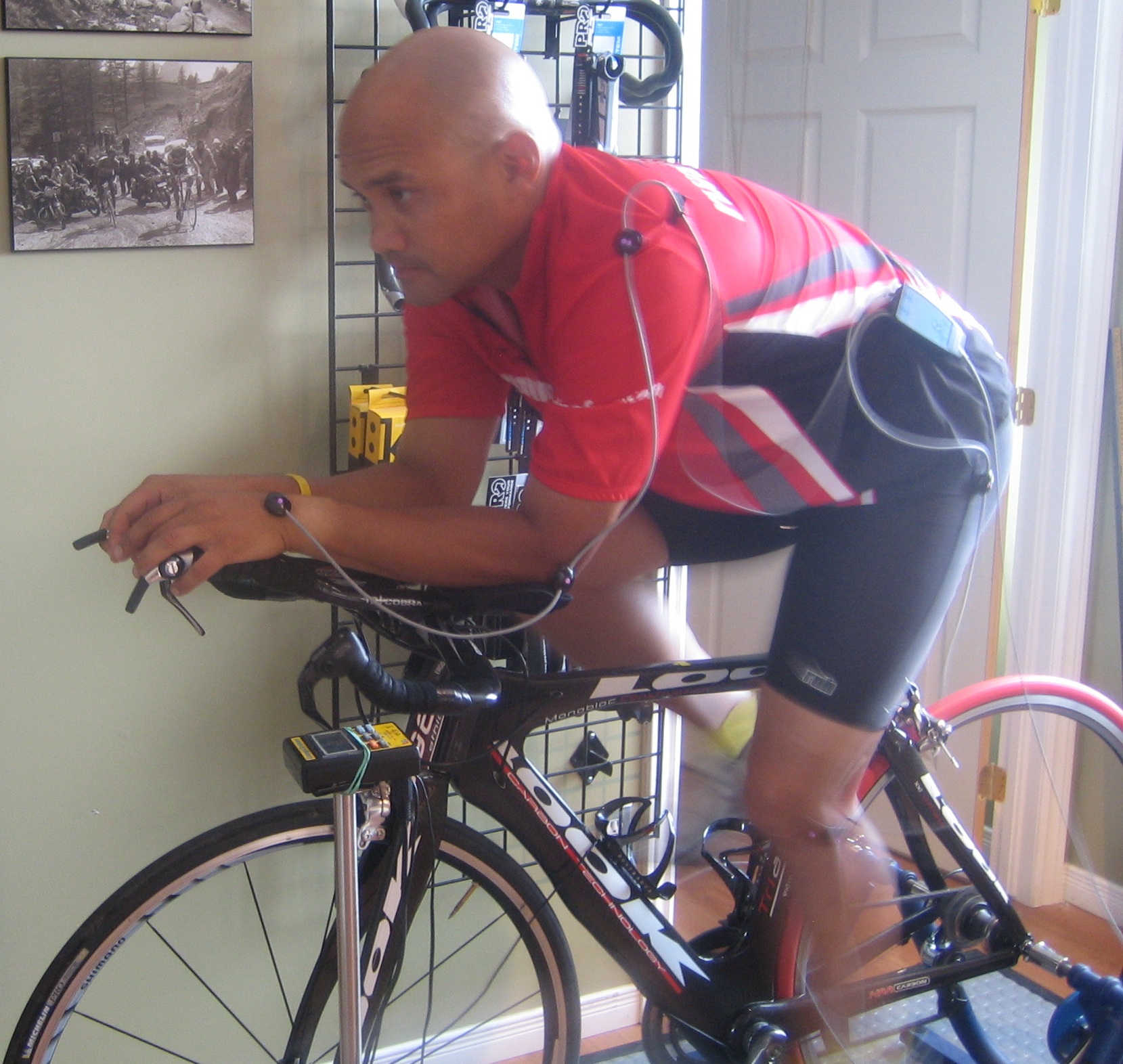 You might think you can save a few bucks, fiddle around and do it yourself, and you might, but why risk injury, increase your frustration levels or doubt. Chances are you will constantly mess with your bike to get things right.
Get peace of mind once and for all. Drop the cash to get fitted by a FIST certified bike fitter. It will be the smartest thing you will ever do.