Hi My name is Julian Fernandez, I am 44 years old and I live in Newmarket ON. My job includes a lot of traveling, more than 50% of my time I spend on the road, dining in restaurants and sleeping in hotel rooms
AS it happens to everyone like me, it is hard to find a sport or activity since not all the hotels have tennis or golf courts or buddies to play with.  Also swimming is a challenge since some hotels have goods swimming pools while others only have something closer to a hot tub.
At the end the sport that worked better for me was simply running. I started 5 years ago and I can say I am a runner today , Last  year I broke my record running of 2900km and 10 races including the Chicago Marathon 2013. My story is about one trip that took me to Dusseldorf Germany on October 12.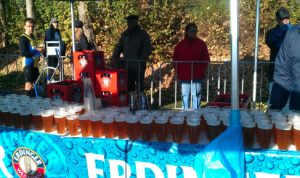 I arrived on Sunday morning 8AM and at 11AM there was a race in a neighbour village named Lennep. The name of the race was Rotgenlauf (lauf means Race in German) and despite I was very tiered for the trip and the sort night I decided to run it.
The race was ok , I did an acceptable 23 min  for a Hilly Cross Country 5km , finishing 7th in my age group. Was the only proud Canadian wearing maple leafs sleeves shirt.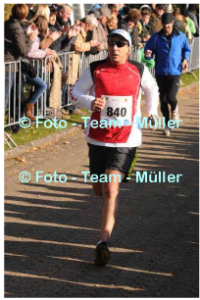 My major surprise was to discover at the finish line, that they didn't have any water or Gatorade which is a common practice in every race. However they offer beer, yes, non alcohol cold beer, as much you can drink, free!! I took my beer (since there was nothing else to drink)
After the race I did research about this discover. I found an article published by the New York Times, were it refers to a study of the Technical University of Munich. According to them, nonalcoholic beer makes for a good choice of beverage after a run, since replace lot of necessary nutrients better than water or other placebo beverages.
It also refers that this beer is high in polyphenols, chemical substances found in many plants that, among other things, "suppress viral replication" and "influence the innate immune system positively," all beneficial for fighting off a cold.
Another good reason to run!
Cheers and good runs!