Balega socks review
I got a chance to try out a few pair of socks from Balega. I picked up 3 pairs from Runningfree to try. I was looking for moisture wicking, light, and cushion socks that provides even support for my feet.
1. Hidden socks (extremely thin)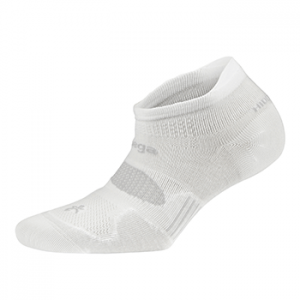 This pair of socks feels like second skin. It is extremely thin. Perfect for minimalist shoes as it provides enough support, prevents blisters and wicks away moisture from my feet. The only downside to this sock is the durability. I got a tiny tear on the  big toe part of the sock after using it 3 times. To be fair, it could possibly be a small piece of rock that got into my shoe that caused the tear. I would probably purchase it again but make sure I don't do any trail running with it to prevent anything that could cause the sock to tear.
2. Enduro v-tech quarter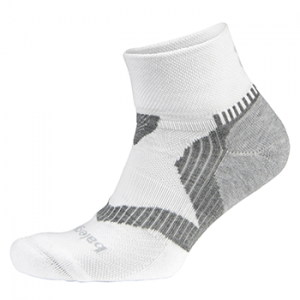 I pick up this pair of socks for the plushy feel around the bottom of the sock. The arch support is great. Very comfortable once I put it on. I am use to wearing no show socks so it took a bit of time for me to get use to wearing the quarter length style sock. The top part of the sock isn't plushy. Overall, I haven't had any problems with this pair of socks. It wicks sweat away and prevents blisters. I would recommend this pair of socks to anyone looking for a bit more warmth as it is a bit warmer than regular no show socks that are not plushy.
3. Hidden contour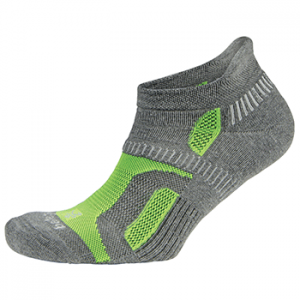 I love this pair of socks compared to the other two pairs I reviewed above. It is extremely comfortable and really gives my arch the support it needs. I wear this pair of shoes for most of my races. The back part of the sock is slightly higher to prevent rubbing your achilles to the shoe. =) I use this pair of socks at least once a week and there isn't any wear and tear. The quality is made really well. I highly recommend this pair of socks to anyone looking for a lot of comfort, support and performance.
Overall, Balega makes great running socks for all types of athletes'. They have a few different selections to choose from. I tried three out of many styles. The price is fair considering the durability and quality of the socks.