Release Date: March 2017
The Zante v3 is a light weight running shoe probably for shorter distances. I am training for a marathon, I would not recommend this shoe for any long distance running. I have completed about 100km in this shoe and I would give it 2.5 stars out of 5.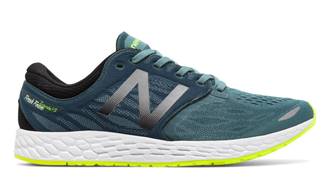 The concerns I have with the shoe is basically the uppers. When I laced up and ran in them I felt the eyelet and eyestay of the shoe dig into the top of my foot. It made the runs uncomfortable. To avoid that probable I had to loosen the lacing but that was makes the foot a bit unstable inside the shoe. The only thingI do like about the shoe is that it is light weight.