…helping runners put their best foot forward, kilometer after kilometer.
It had been many kilometers since I last purchased new running socks and I was long overdue to replace my well-worn old favourites. Thanks to Running Free and their awesome athlete sponsorship program, I had the opportunity to stock up again with some new lightweight Fox River Athletic X-Training socks. It was hard to stray from socks I knew worked well for me. Something about the way I run seems to result in the toes of my socks developing holes long before they should. I had finally found socks that stood up to the punishment I put them through, and they were really comfortable. But I thought I'd give Fox River a try anyway. I wasn't disappointed.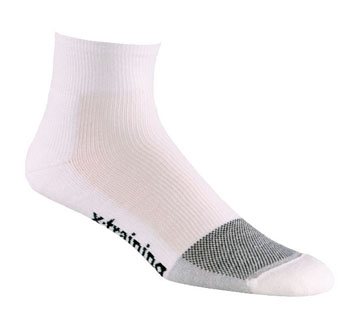 Fox River is known for technical advancements in socks. They are all about providing the best-fitting socks using the finest high-performance fibres to match any activity. They claim to make the most comfortable sock you will ever wear. Surprisingly, I found that to be true, at least compared to the variety of socks I have tried over the years.
The socks I tried were the Wick Dry® Triathlon quarter-ankle model, but the same sock is available in ankle and crew models. All three models incorporate Fox River's Lycra® 3D™ knit. The Lycra® elastane provides the stretch and memory fit in Fox River socks. Lycra® 3D™ is a construction technology using Lycra® throughout the sock to surround the foot in comfort. In addition, the arch brace helps hold the sock in place and provides support, while the cushioned sole absorbs shock. While this may all just sound like a lot of marketing fluff, this design is what made them feel so comfortable while offering the perfect functionality that I look for in a running sock. I was impressed. It really works. And, after many washes, I still find them out-of-the-package comfortable.
The socks are made of 60% CoolMax® polyester, 38% nylon, and 2% spandex . The CoolMax® technology with mesh ventilation wicks moisture away, provides breathability even when wet, and helps regulate temperature to keep feet dry and comfortable. This combination of fibres is a part of Fox River's patented Wick Dry® Health System™, a design that helps keep feet dry and comfortable, no matter what the temperature. By keeping the foot dry, the unique system maximizes comfort while minimizing friction, creating an environment that promotes healthier feet. Other features include a reinforced sole that offers extended wear for high mileage runners, and a smooth, flat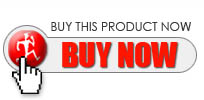 toe seam to prevent irritation from heavy stitching in the toe area. The Wick Dry® Triathlon quarter-ankle model that I tried is available in white or black, and in three different sizes.
I found the Fox River Athletic X-Training socks perfect for my running needs, and I highly recommend them. They were comfortable and they functioned extremely well for me. And, so far, the socks have stood up to the abuse of my armour piercing toes. I think I may have found a new "old favourite".
Fox River offers an extensive line of socks, including women-specific models, designed specifically for a variety of activities. It's worth a visit to their website at www.foxsox.com to check out some of the other options available and to learn more about Fox River sock technology.