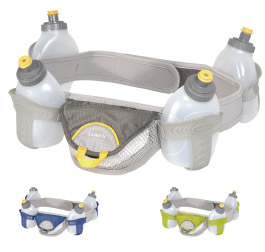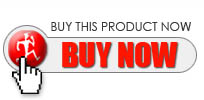 I was given a Nathan 4 bottle hydration belt a few months ago (Sept. 2006) to test out. It's very similar to my Fuel Belt that I have been wearing for years except for a few key features.
the bottles are 10oz and clear. They're high quality lids guaranty no leaks. The soft flow valve makes for easy and comfortable opening/ closing while on the run and has NOT frozen up restricting flow on -15 degree long runs.
the belt has a velcro closure and will accommodate my varying waist size throughout my training cycle. It's elasticized and fits well. I've carried 30oz's and had NO bouncing or chafing.
a generously sized front pocket will easily fit up to 4 gels and has an internal velcro safty pocket for keys and emergency bus fare. Certain models come with an additional removable pocket for what ever else you would like to carry. It's large enough to fit a cell phone.
the bottle holsters are faired making it easy to get bottles in or out.
All in all I rate this belt at the top of its class. Nathan has certainly done their homework improving on the options currently on the market. I was so impressed that I ordered several models in good quantities that will be available at the shop at the end of February.