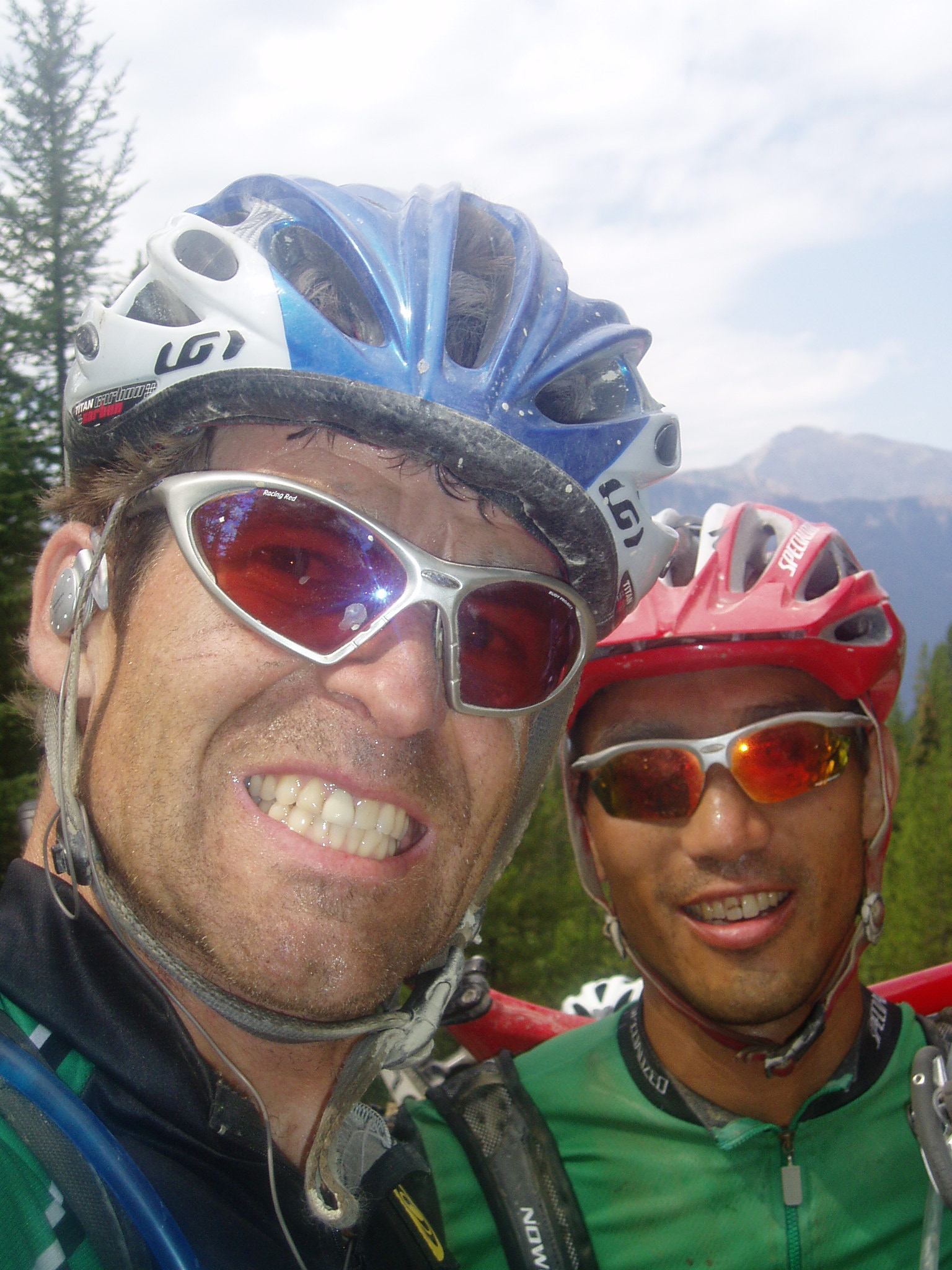 Stage 5 – Whiteswan to Elkford – 93k, 1528m of elevation gain, 46.8% single/double track
We were over the hump – well sorta. As each day progressed, each stage got progressively harder. The big day (stage 6) was yet to come and I was barely making it through each stage. What we realized in Stage 4 was that towing actually works! I cannot hold Bill's wheel and he constantly gaps me without trying. So to keep us moving together, we hooked up early on the first climb and moved extremely well. Even with the tow on, I was red-lining it just to keep the rope slack!
At the top of the first climb of 600m, we hit some awesome single-track that helped loosen up the legs before the second 900m climb. Unfortunately for us, the second climb was mostly rooty double track that didn't lend itself for towing. In fact there were some nasty hike-a-bike sections where my heartrate soared through the roof. On some of the rougher sections it was just plain unrideable, well for me at least. As I was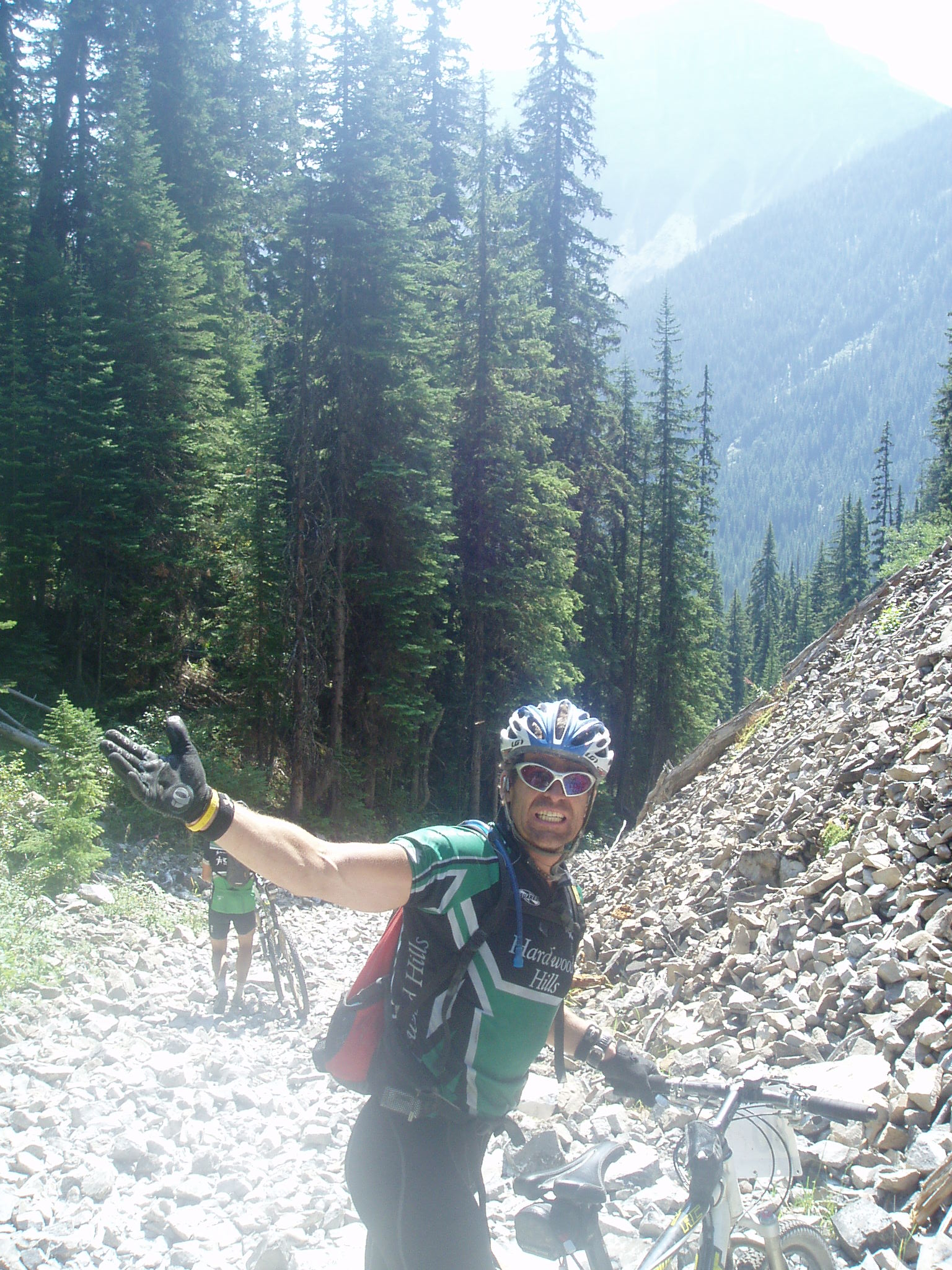 hike-a-biking one section, a guy called out "rider up" – I looked back in shock – this guy was riding a super steep, super technical pitch like it was the flatest section of the course! Turns out it was Andreas Hessler, a previous winner of the Transrockies and a pro MTBer!
The descent off the 2nd climb was super technical – a rock garden where many injuries were just waiting to happen. Some guys bombed down it only to crash out. While others rode it like a rock-star! Bill and I didn't want to take any chances so we biked some of it and walked some of it. The hardcore MTBers were loving this stuff. This city slicker (me) was kinda freaked out!
And so ended another stage of the Transrockies – we survived another day! Would we survive the longest and hardest stage – Stage 6?