By Nick Capra, Running Free Accessories buyer
The recent press surrounding the harmful leaching of toxins from plastic water bottles has had consumers scrambling for safe alternatives – and justifiably so. Bisphenol-A or BPA is the chemical at the heart of all the controversy. BPA is officially classified by the Government of Canada as a hormone disruptor. Several studies have shown that even miniscule amounts of BPA can lead to the development of serious health issues including breast and prostate cancer as well as miscarriage or birth defects. Although we know BPA can be quite harmful, the controversy is how much is or how much is not an acceptable amount that can be ingested. Plastic manufacturers and even some governments insist that low levels of ingested BPA do not pose any health risks while environmental and citizens groups say that even low levels are not acceptable. The Government of Canada is currently studying the issue once again and is to report on it some time in May of 2008. For now, BPA is still found in all kinds of consumer products including water bottles, baby bottles and even in the lining of canned foods. The bottom line as a consumer is; we have two conflicting sides that do not agree on the science and so at this point it's up to us to decide if we would like to continue to be guinea pigs or just play it safe and wait until our government comes out with conclusive results. A wise person once told me "where there's smoke there's fire" and this issue has turned into an inferno. While most of us have only recently learned of the possible risks associated with BPA, questions around its safety date back to a study in 1998 – 10 years ago. Polycarbonates containing BPA are identified as recycling symbol #7 which falls into the "other" category of plastics. This category is broad and may comprise of a mixture of plastics.
I originally began my research into what is and what isn't safe because of all the conflicting information and confusion by me and our customers at the shop when deciding on the purchase of a water bottle. As I dove into the plethora of conflicting data I have only one recommendation that I can say with all my confidence – the safest water bottles and food containers are stainless steel or glass. As far as the rest of the plastics go there are some questionable (some sources say good and some say bad) some out and out bad and some not known (at the moment) to leach any chemicals. Here is my unofficial list. Each of the following numbers represents it's recycling code.
PET or PETE – Questionable – depending on the quality, repeated use may cause the leaching of DEHA, a know human carcinogen. Light gauge containers such as store bought pop bottles should be a one time use only. Heavier gauge containers show no evidence of leaching chemicals.
HDPE – OK – not known to leach unwanted chemicals.
PVC or V – Bad – Strong evidence to show the leaching of DEHA, a known human carcinogen.
LDPE – OK – not known to leach unwanted chemicals although not as widely recycled as #1 or #2.
PP – OK – not known to leach unwanted chemicals although not as widely recycled as #1 or #2.
PS – Bad – suspected to possibly leach harmful carcinogens
Assorted but usually polycarbonate – Bad – may contain leaching BPA.
As the buyer of this sort of product at Running Free I felt compelled to educate myself as best I could and get to the bottom of all this confusion. Ultimately I want what is best for our customers, and so I embarked on this quest for clarity. Last year we introduced Klean Kanteen stainless steel water bottles in 18, 27 and 40 oz sizes. Klean Kanteen is the result of an intense search to source out the safest option. I would have loved to have listed all the sources I gathered the information from to come to the conclusions that I ultimately came to, but the list would be 10 pages long. My sources included government, university, manufactures, media reports as well as environmental and science watchdogs and various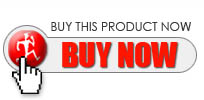 NGO's. I read and read and read and did my best to remain impartial in the assessment of the plastics mentioned. I don't claim to be an authority on what is or what isn't safe, I'm just relaying the information as I see it. I'm looking forward to seeing what comes out from our government in the coming months. We can all do with a little reassurance.