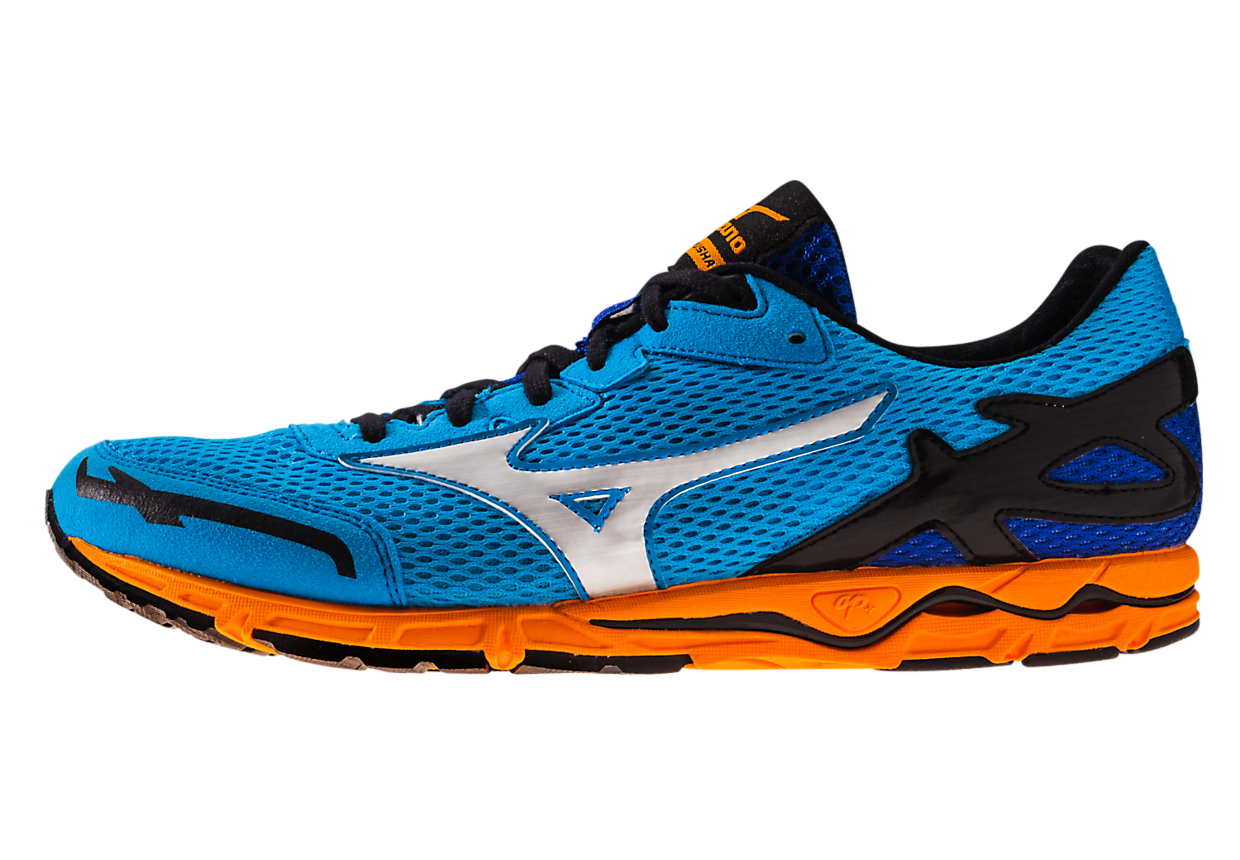 SHOE REVIEW
What to buy with my Mizuno team lottery prize? Precisions? Replaced by the Wave Sayonara which did not suit me. Ronins? Mizuno tweaked their dimensions, making them unsuitable for my somewhat wider foot. The latest incarnation of the Wave Rider? Ditto. I tried every new and updated model that arrived this year, and all were disappointments. Whatever Mizuno has been up to with their product development, it has not been good for me.
But hello old friends! The Wave Musha 5 are essentially the same shoe they have been since I first laced up a pair of Musha 2's back in 2010. That one pair sent me on an unprecedented string of PB's in almost every distance I raced: 5k, 8k, 10k, 10m, and 21k.
It may be that the Musha model is a slow seller that flies below the radar. But if it means Mizuno can't justify the investment cost to redesign it, I am totally OK with that!
The Musha is a mild stability race shoe. It is one of the few race "flats" accessible to intermediate runners who still need that bit of support. I don't need really need it, yet it certainly does not get in the way. At 9mm heel to toe drop, they are a safe transition from conservative trainers (typically 12 mm). The same cannot be said for other minimalist race shoes in the 0 to 4 mm range where caution is the word, especially for runners with Achilles issues.
The Musha's still weigh in at 7.4 oz. I find they provide good feedback from the road, which is another way of saying they can run a bit on the hard side if you have a heavy foot strike. But this is the kind of feedback that will ultimately make you a better runner.
I have seen Musha's on the feet of Boston Marathoners. One runner said they wouldn't run Boston in anything else. But personally, 21k is all my feet can race in these shoes. After 25k my feet have had it. So whatever distance you plan to race, best to have a test run over the same distance.
I took my lime green Musha 5's to the B&O 5k race this September. Yep, another PB (17:25), earning me a 1st age prize ($250 Ecco product voucher) which was received very well by my wife. Thanks, Mizuno, for not changing this one product. Please keep it so.