it's been about a little over a year since i was really motivated to try to focus on running by feel.  part of the impetus to do so was to try to re-awaken the experience of the 'pure joy' of being runner – i was beginning to find that quite elusive as i was more intent on achieving a particular time goal for the marathon, and reaching the Boston qualification standard.
and now?
still trying to find that joy.
but i'm getting a bit better at running by feel.
aside from taking on my sensei's challenge (yes, i have a running sensei – not a coach per se, but my friend jim with whom i run and chat once a week and who leads our Barrie Running Ninjas group) of working with heart rate monitoring and zone training, i've also just recently decided to switch off the pace display options from my Garmin 305.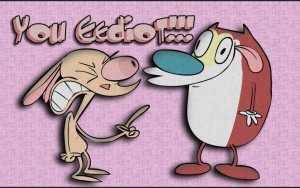 it may not sound like a big deal to any of you, but this for me is the equivalent of running blind (not quite blind like the inspirational rhonda-marie avery, but data-blind).  it means that while the data fields on my GPS watch are telling me how much time has elapsed for the workout, as well as for any given lap, i'm not monitoring how quickly i'm covering the ground over the course of a kilometre or mile – which (no pun intended) is a big step for me.
instead i'm operating with several mantras in my head to try to help me dial into the appropriate pace for a given training run – andthey're pretty basic, including "race pace", "faster than race pace", "do the Yuki" (who has famously said "Every time I run it's with the mindset that if I die at this race it's OK" – so this is an all-out effort) and "keep it easy".  i also find it helpful to gauge effort level by paying attention to my breathing pattern – which is far from regulated, but i can sense the difference between easy, steady state and lactate threshold intensities by listening to how hard i'm huffing.
another little cue that i just discovered yesterday and was able to test out today comes from one of my new favourite gurus, jae gruenke.  jae is an instructor in the feldenkrais method and applies this to trying to cultivate more efficient running styles.  while a lot of it jives with stuff that i've heard many times over before, jae has a way of delivering this information that i find very helpful.  so from her most recent blogpost i picked up the idea of running 'face-forward' (and no, it's not about correcting the directionally-challenged) – a mnemonic that will assist in better posture and promoting the right kind of forward lean angle.  here's her video tutorial on this point: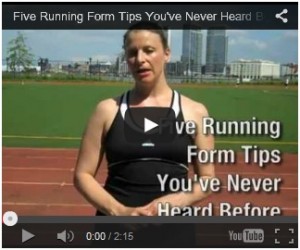 finally, my friend dean posted this little encouragement on Facebook today: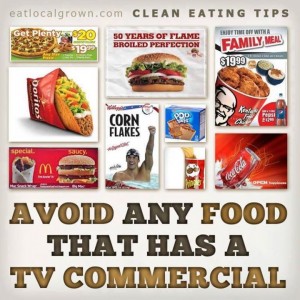 i'll admit to feeling a bit hypocritical by including this since i have a hard time resisting the occasional Little Caesar's 'hot-n-ready' pizza, or a toppings-laden cold cut combo sub from Subway.  but more and more i'm coming to recognize that the best meals for me are going to be comprised of real food, and not so much processed and convenience-packaged stuff.
what tips and tricks have helped you the most, or that you have picked up on recently?  please share them in the comments on my blog page (rendezvoo.blogspot.com) – i'm always eager to find out what's on other people's radars!