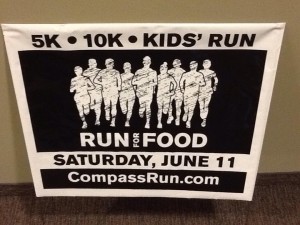 Compass Run For Food 5K &10K
Compass is one church with two locations – meeting on Sundays at 9:00 & 11:00 am just north of Orangeville at the corner of Hockley Rd. & Hwy. 10, and meeting Sundays at 10:00 am at Centre Dufferin District High School in Shelburne.
They put on 3 races each year. The 5K & 10K routes are loops that take runners down Credit Valley Conservation's beautiful and flat Lakeside Trail and Mono's Baker Trail.  They also have a kids fun run.
June 11 2016  – Race Day.
Why do people run 10k?  What do they run when it's hot out?  This thought flashed through my mind somewhere between 6 and 7K on Sunday, as I ran the Compass 10k in Mono, my second 10k distance race ever. And quite possibly my last if the weather had anything to do with it. I've said this before and I'll say it again: it's one thing to be fast and cover these distances quickly when it's cool and a net down hill, quite another when it's 36C with the humidity and FULL ON heat wave. That takes its own special kind of person to perform in those conditions.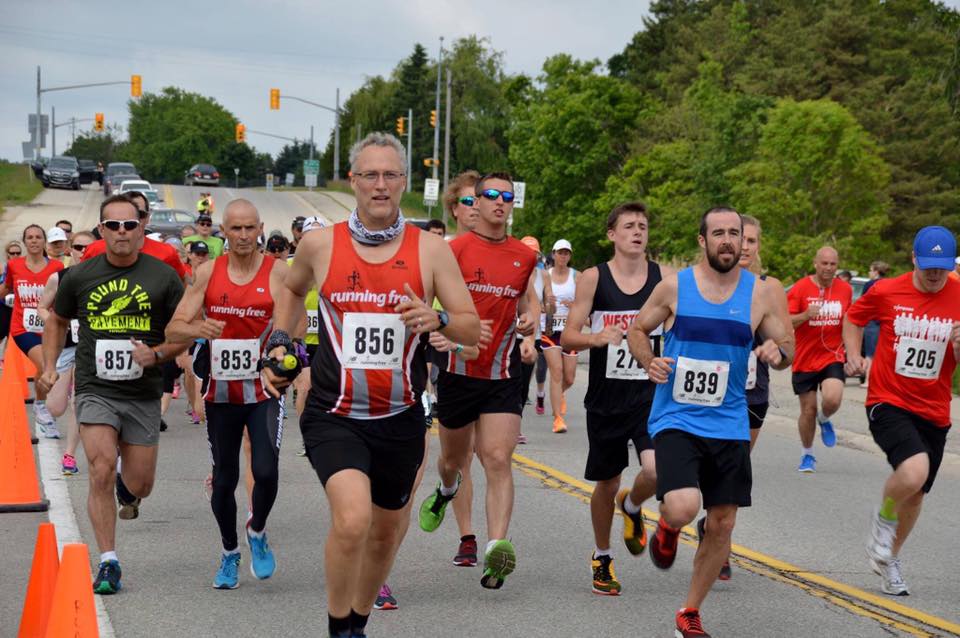 This was my first race of the year.  Yup lots of training, training, injury, recovery….then training!  I don't think I was totally ready for this race but it was for a good cause and it was local.  Ok, hold on for a minute.  Let me get real with you……..it was on my marathon training plan!  LOL
I arrived early and started my warm ups with my fellow Running Free Teammates.  Butt kicks, leg swings, strides…ect.  I kind of look like I'm floating..LOL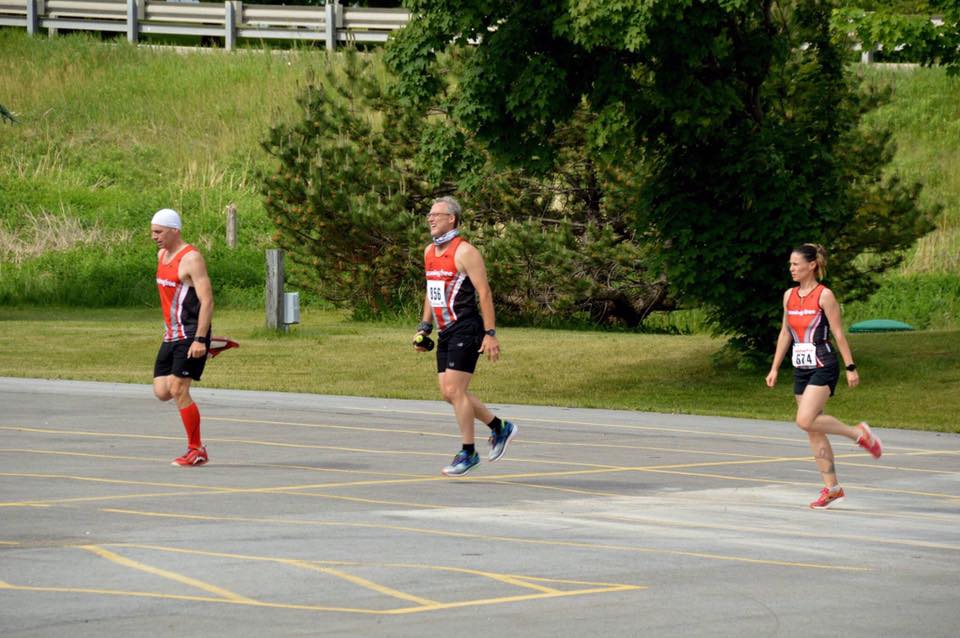 It was a hard race and not one I want to repeat anytime soon.  I started off way to fast and burned out at km 6.  Yup I had to stop for a quite rest as I was cramping up and was worried about my calf muscle that I had injured a few months earlier.  Before that I was doing really well after 6k it was a sufferfest….runners that I had past earlier on stared passing me…ugh why!
Once km 8 passed I started to dig deep and try to keep place.  It worked for the most part as I made my turn up Hockley road back to the church.  For the last 1km I sprinted as fast as I could.  I felt me checks jiggling and my legs start to fail but I crossed the finish line with a heart rate of 197bpm…Yikes.
But the race was a milestone for me!! I finished 3rd in my age group 40-49 and 16th overall in the compass 10k Trail run! I have to tell you it was hard and just to keep moving was a mental struggle in this 36c heat and humidity! I finished in 49:59 
🎉
❤️
🌱
😄🏃🏻
👣
☀️! Now it's back to the track and work on my quest for my BQ!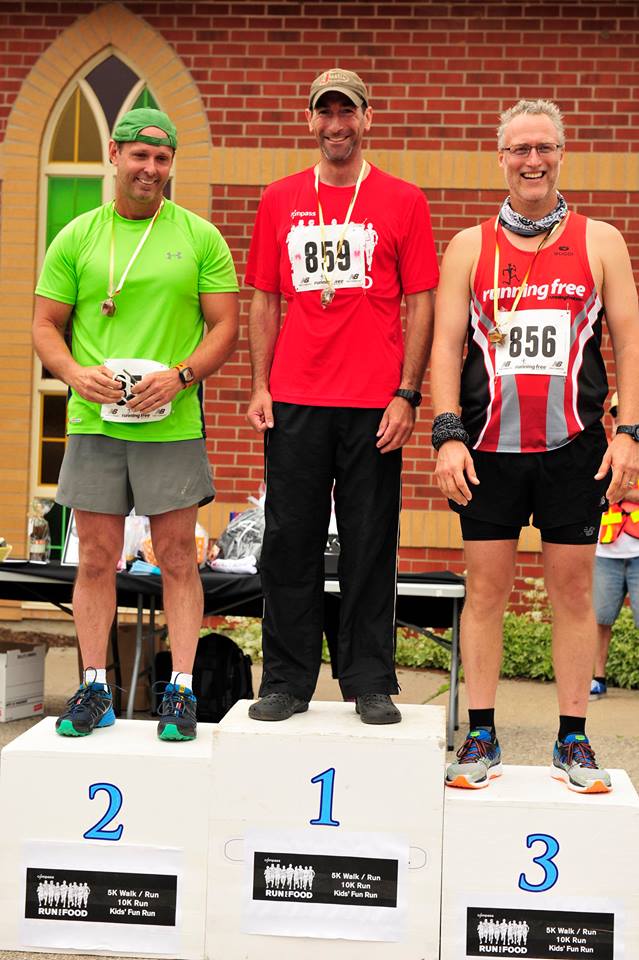 RunningFree.com – www.runningfree.com
TeamRunningFree.com – www.teamrunningfree.com
www.facebook.com/RunningFreeOrangeville