If it ain't broke, don't fix it. 
That statement is certainly the case for the Brooks Racer ST 5.
When Mizuno discontinued the Elixir, I gave the Orange and Blue Racer ST a try many years ago and loved them immediately. They were light on my feet, and just simply felt great. We all know that feeling when a shoe just feels right and that's what I had with that first experience. 
Sometimes those great feelings do not lead to great road performance but that was not the case with the Racer ST 5. From my first run onwards, they felt like they were part of my feet, enhanced my running experience with an outstanding feel and smooth contact with the ground, and allowed me to sustain a quick turnover without even thinking about it. They are light (8.6 oz), provide a touch of support, and easily became my new race shoe.
The great thing about this particular model us that Brooks did not mess around with it for the past few years. Have a look at the last three versions below: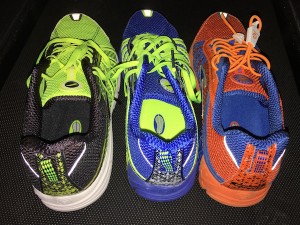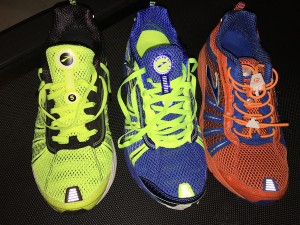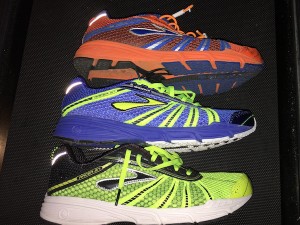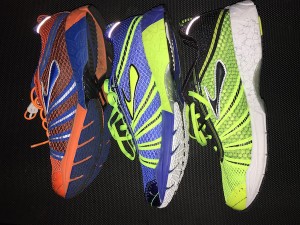 This year's colour scheme of black, white and high viz yellow, was my favourite so far. And while I didn't take advantage of them in any races this year due to injury, I look forward to breaking them out in 2017…….as long as Brook's doesn't break out an even funkier set of colours.