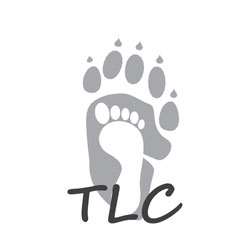 The Limberlost Challenge 2017
Date: Saturday, July 8, 2017
Location: Huntsville, Ontario
http://www.outrace.ca/races/limberlost-challenge
Hello Limberlost. This is the race that I ran last year in some of the wettest conditions that I had every done. By the time I had finished, I had promised to return and run it in better conditions. As it turned out, beautiful weather prevailed and I had a great time being here in 2017.
This is an event run inside a wildlife reserve around three lakes, the loop is approx 14.5 km, which can be done once, twice or four times. It has some of the best views I've come across so far in Ontario outside on a trail during a planned event. The trails are mostly single with some double track lengths, surrounded by all features that nature has to offer. The trails are almost all covered by trees, with loads of natural rock features along the way. I may have counted 2-3 water falls and half a dozen small tributary rivers running from the lakes.
The event is very well organized, the registration pick up is standard with a large tent area alongside the starting area. Parking is plentiful inside a grass field. The start begins with some announcements from the organizers, lots of cheers from an enthusiastic group and everyone is running. The start takes you up the entrance roadway for a short distance and then into the trail system. There are no real markings to guide but the trail is well worn enough that you have no trouble finding your way as the runners spread out. The terrain is mostly rolling ups and downs of all sizes, pine needle covered single track makes for some very nice running. The trail begins to wind around the first of the three lakes, following the shoreline closely, it's followed by the first of two waterfall crossing of rock. The coolest feature is a wooden bridge that wraps itself around a rock feature on the water surface, it's here that a photographer is waiting in a boat to take your picture, how cool is that.
I'm loving just being on this trail, crossing into small valleys that are dry now, were waist deep in water/mud last year. The last distance to the finish area puts you into the end of one lake, where you cross multiple floating docks that make running thru the weedy waters a pleasure. As you exit the treeline a large grassy area brings you to the start/finish line. The hot / cold meal is ready and waiting for everyone to enjoy, we sit and watch as other runners arrive or pass by onto another lap (me next year). The medals for this event are one of a kind, they are made from a tree trunk ring (approx 5″ in dia) with the limberlost emblem etched onto the surface. This will be one of my favorite events of the Outrace series for some time to come, enjoy!