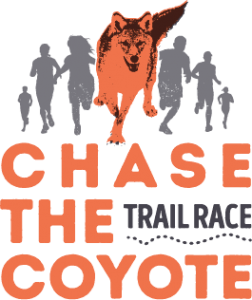 Event: Chase the Coyote Trail Race 2017
Date: Saturday September 23 2017
Location: Mono Cliffs Park, Orangeville Ontario
http://chasethecoyote.com
This trail race is an event organized by my local RF group in Orangeville. I live and train in this area, and I love everything about this park, because without this park, I wouldn't be the runner I've come to be.
I've run many different races in this park, but none better than Chase the Coyote. This is the sixth annual event, having run every year but one. Year over year this has evolved to be a well organized, challenging course for anyone looking to test their trail legs.  The Orangeville RF group have always rallied to make sure participants have had the best experience possible, and I'm always proud to be a part of it in any way possible. The distances have grown to include a 12 k, 25 k and the 50 k ultra. I've chosen to run the 25 km distance this year. This year, I've chosen to run the 25 km distance. I'm familiar with the main trail system which borrows from the Bruce Trail and some side trails, but the 25 km ventures into an adjacent forested area, that I don't know much about.
The start/finish area is located in the main parking lot on the east side of the park, it's here where you'll find everything from same day registration, sponsors, parking and first aid. We are blessed this year with a warmer than normal temp for the day, I thrive in the cooler fall weather, so I'm making sure to include some extra salt pills in my pack. As the start draws close, everyone gathers to listen to some words from the race director and a few selected guest speakers, everyone is pumped and ready to go. Some last minute stretches, setting of the watch, and it's off we go.
Having run most of this course, I can anticipate everything that I need to do, however, it's the back half that I'm curious about. The terrain is varied, it has hard pack single trails, some double wide sections, some highly rooted single track, some good elevations to climb and the 80 step wooden staircase. The weather holds at a steady temp, but humidity creeps in half way through my run, so I make a point of keeping well hydrated.  There are some well placed water stations, with lots of choice for snacks or fluids, and some interesting characters serving them as well.
As I enter the forest with which I'm unfamiliar with, a volunteer makes a mark on my racing bib to denote that I've entered this section of trail. This is a safety measure to keep track of all the participants having come this way. This portion of trail is mostly long single tracks which run back and forth, which take us over level terrain, which all blends as you carry on. Now I can see why they make sure to mark the bib. I've planned well today but the heat still slows my progress down, I lower my expectations, but I still finish strong. I'm greeted by people that have already begun to enjoy the post run pizza and goodies provided.
There is something for everyone along the way of this trail, numerous rock outcroppings, 3 – 4 ponds to pass by, and some steep inclines to challenge your hamstrings. If you're wanting a serious trail challenge close to the GTA that is not over crowded then I can't recommend this race enough, see you out there.