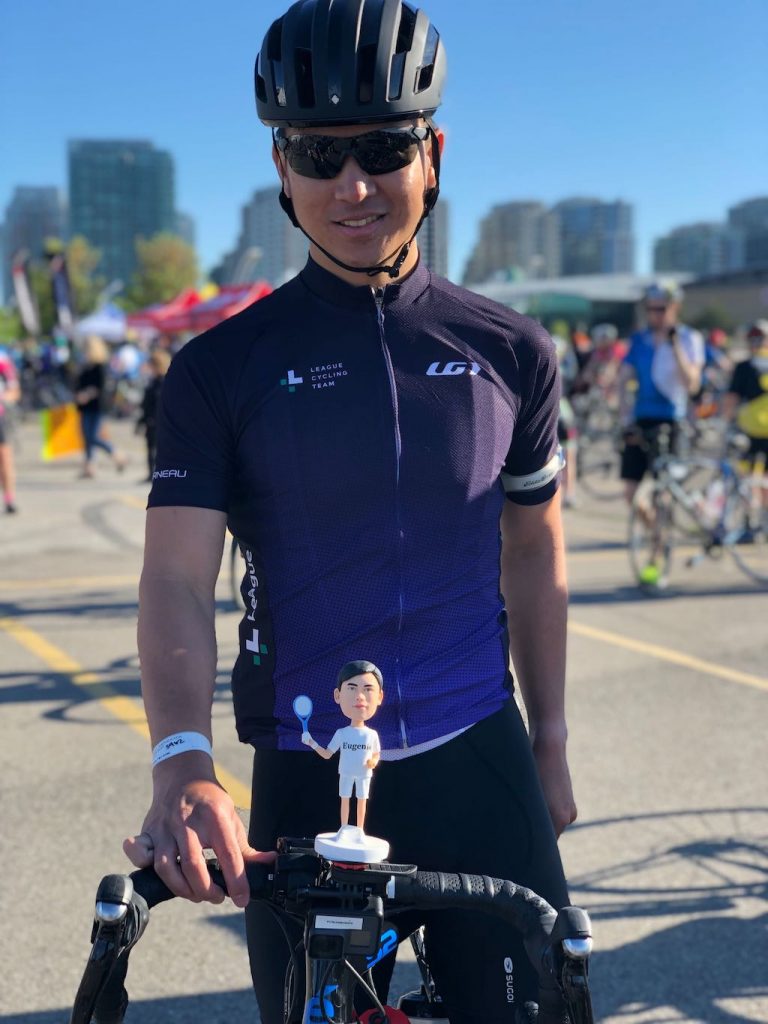 The Ryders Nimby Anti-Fog glasses are great value glasses for cycling that provide good coverage and don't have a frame that blocks your vision when you are in aero position. You just have to be careful using these when wet from sweat or rain.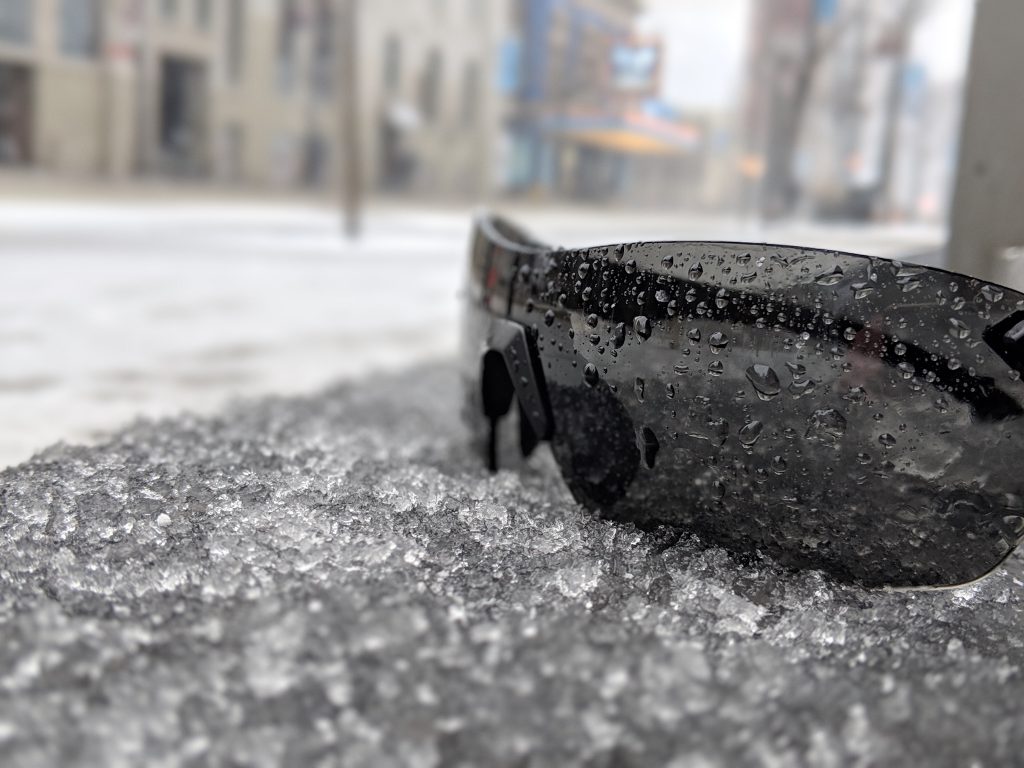 I have used these glasses all year and wanted to test them in various conditions that included super sunny days, sun showers, sunny but cool weather.
When the glasses are dry, they perform amazingly. I love that there's no top frame. In aero position, I can see everything with my head down. Only my helmet is in the way. There is great coverage on peripheral vision so if the sun is cutting at the side, there is no problem.
The lack of frame can work against it. When sweat drips at the top of the glasses, nothing really blocks or redirects it. It flows straight down the lens. When these lenses get wet, they do get quite cloudy and don't wipe cleanly on the go.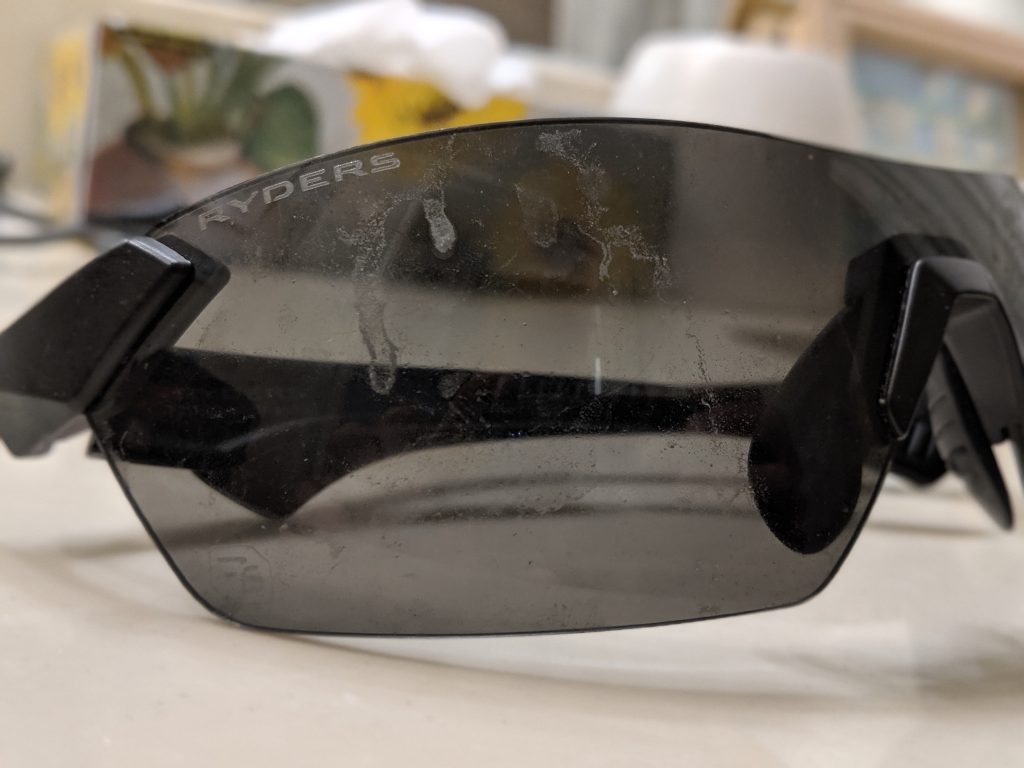 My recommendations are to keep a dry microfibre lens cloth in a zip loc bag. I have used these glasses a lot for running on roads and trails, but these are really meant for cycling.
Overall, these are a great value, but watch out for wet and sweat!