Writing a review on underwear could be a little out of my comfort zone so I might as well have some fun with it.
Most of you readers likely know about SAXX by now. They are the patented underwear design that provide the "Ballpark Pouch" to provide support for the prized crown jewels of running Kings everywhere.

Why is this needed? Why have thousands of years of underwear designs need to be updated?
Well the answer is the rigors of long-distance running. The repetitive trauma of moving body parts over and over again thousands and thousands of times can cause friction … friction causes discomfort.
Like dropping some loose oranges into a shopping cart and racing around the supermarket … inertia and momentum can be the enemy of the nether-regions.
SAXX has come up with a patented design the "Ballpark Pouch". This picture describes it better than any of my words could possibly do.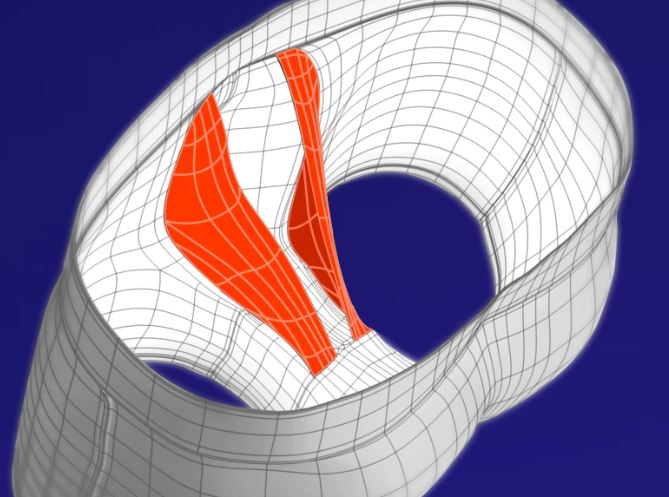 I didn't try SAXX at first. For my own needs I am much less of a 'swing low sweet chariot' and haven't had 'sack issues' while running. I was never challenged with 'securing the inmates'. So, I felt as though I didn't really a need in making an investment in this regard.
However, upon trying them I have found and gentle and reassuring hug that they provide is welcome. I wear them for running and everyday comfort. Many people I have talked to also love them.

I wouldn't call them irreplaceable in my wardrobe, but I do find I reach for them first after laundry day.
I have tried a number of different styles. For me I don't like the longer leg versions. The 'Kinetics' are the compression version and I found them to be a bit tight and not comfortable overall. The 'Quests' are my favorite. They provide the right wear-ability and versatility that I can wear them on active and non-active days. There are dozens of variations available.
In the same way most people wouldn't consider driving their car without securely fastening themselves into the seat, I picture a day when all runners have secured their important belongings safely hammocked … and they remain happy and fresh to run another day.