Another great race in the books! Great organization, a sizeable crowd and a beautiful route.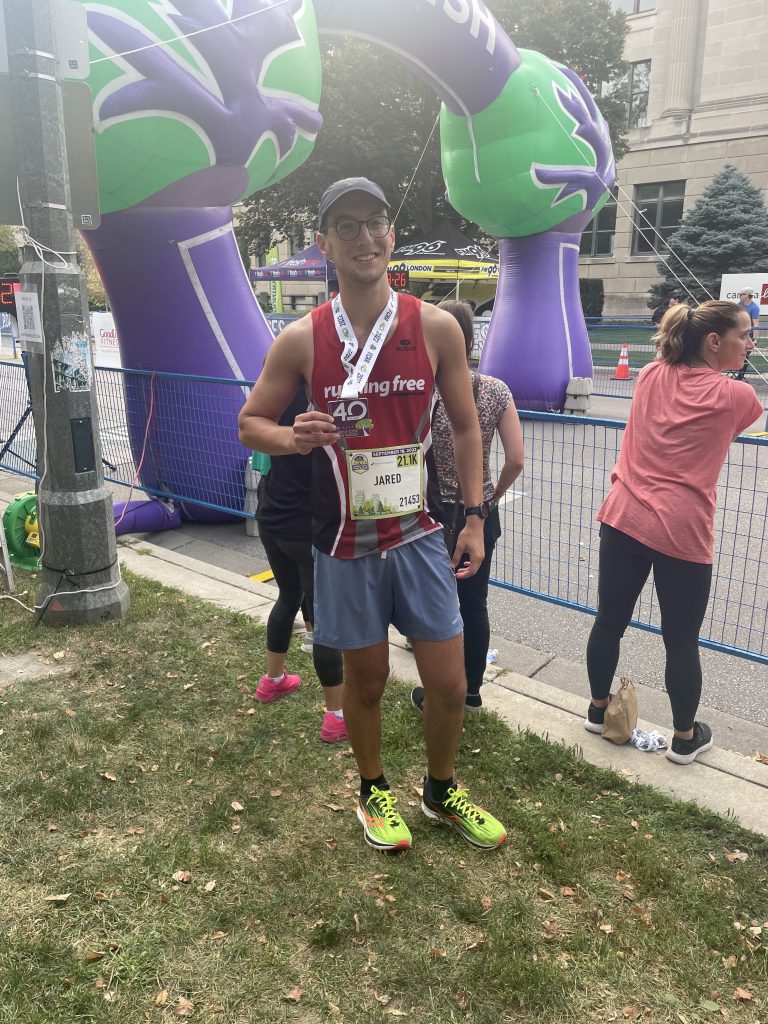 The Race
The bib pickup on Saturday was extremely organized and everything was very well presented. There were different giveaways from the sponsors of the race. The long sleeve black shirt was too hot for the day of the race but it will be a nice shirt to wear in the fall and spring months. The route was a combination of main streets, residential streets, the Thames river trail Path and Western University (the school I attend). The course was not flat with 90M of elevation but nothing to complain about.
The Race started on large main streets but later in the race, it was comprised of half-closed streets and paved trails. Starting in the downtown area made it feel like a big city race and then running through neighbourhoods gave the race an intimate atmosphere. There were many people cheering and holding signs, including many people from their front lawns or balconies. The water stations were really well thought out. They had water stations placed around every 3 kms. The course was very clear even though there were a lot of turns. Course marshals flooded the route and signs were very helpful in guiding the runners along. Big shoutout to all the volunteers for being so cheerful and organizing this awesome event. The finish line and post-race party were really nice. They announced everybody's name at the finish line and the crowd made sure to cheer for every runner. In addition to photos taken along the course, videos and photos were taken at the finish line for people to remember the moment. I would recommend this race for anyone in Southwestern Ontario especially as it is great timing for a fall tune up race.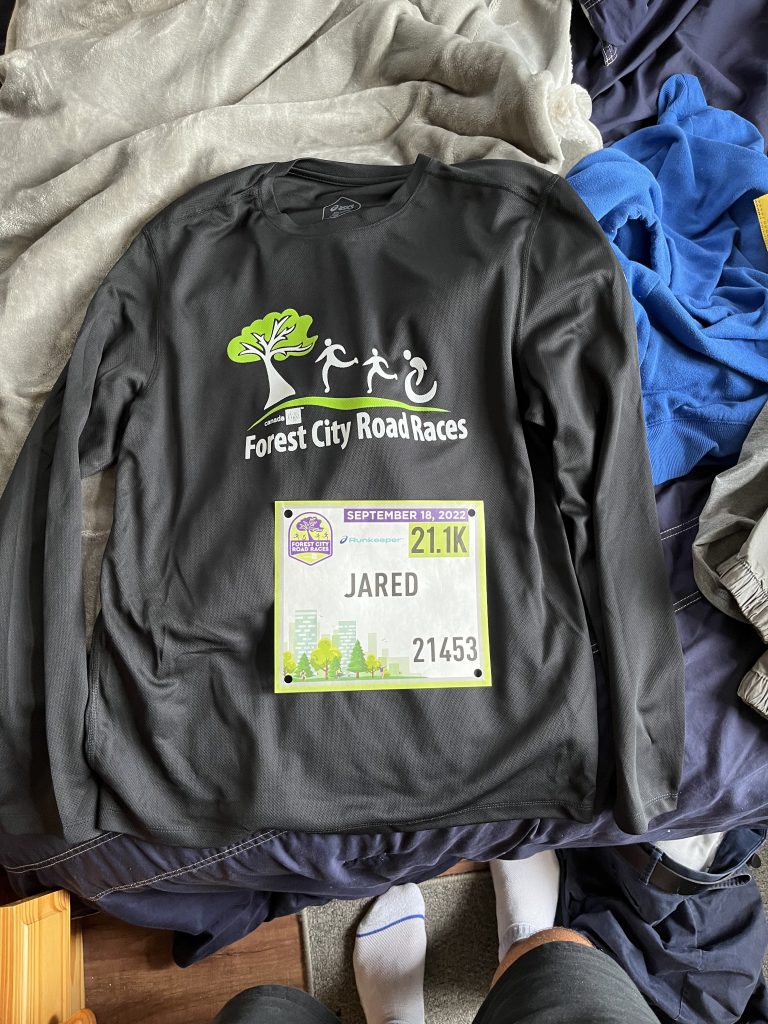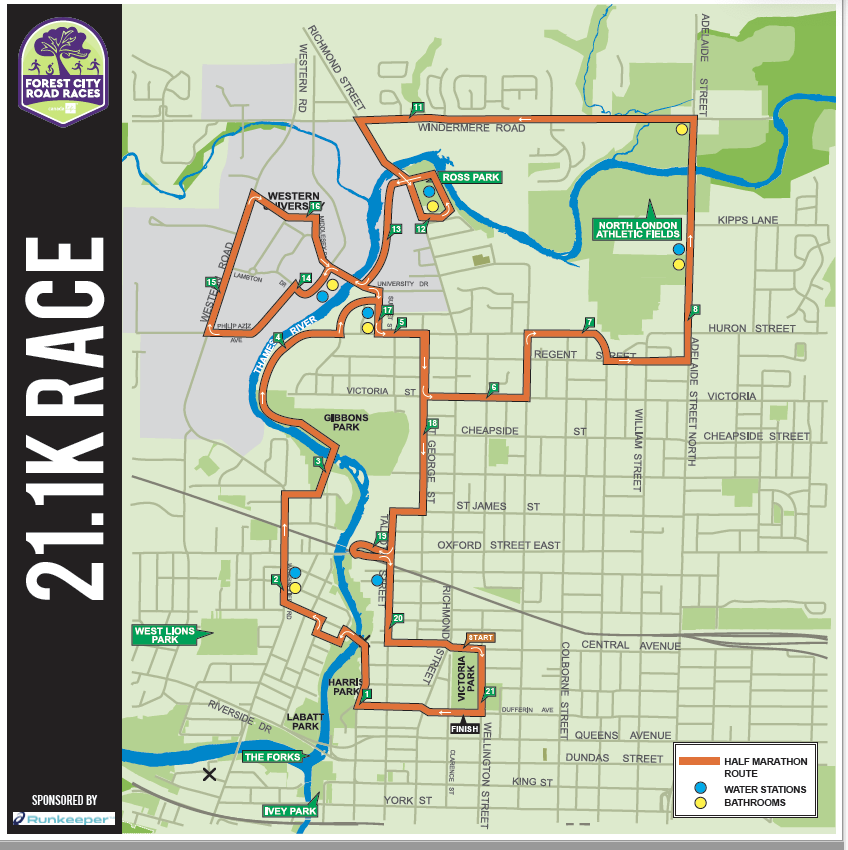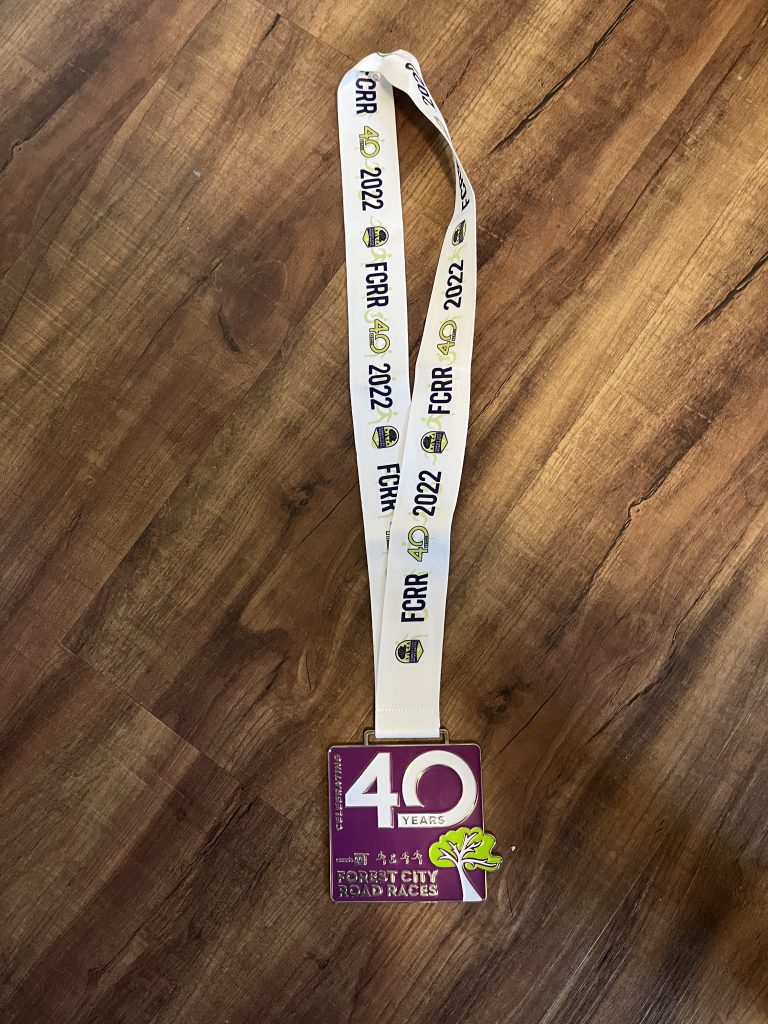 Personal experience
I used this run as a tune-up/fun long run for my full marathon training. Personally, I am happy with my effort but like many runners say after their run "I think I could have pushed a bit harder". I came 55th overall out of several hundred participants and 9th in my age group. One of my goals for this race was to get several of my university friends involved in this race to make them fall in love with running. Between the 10k and half marathon, I had 4 friends who were new to running races participate. I am pretty confident in saying I have created 4 new running buddies. I would really recommend giving people who are new to running a goal (ie. a race distance) so they have something to work towards.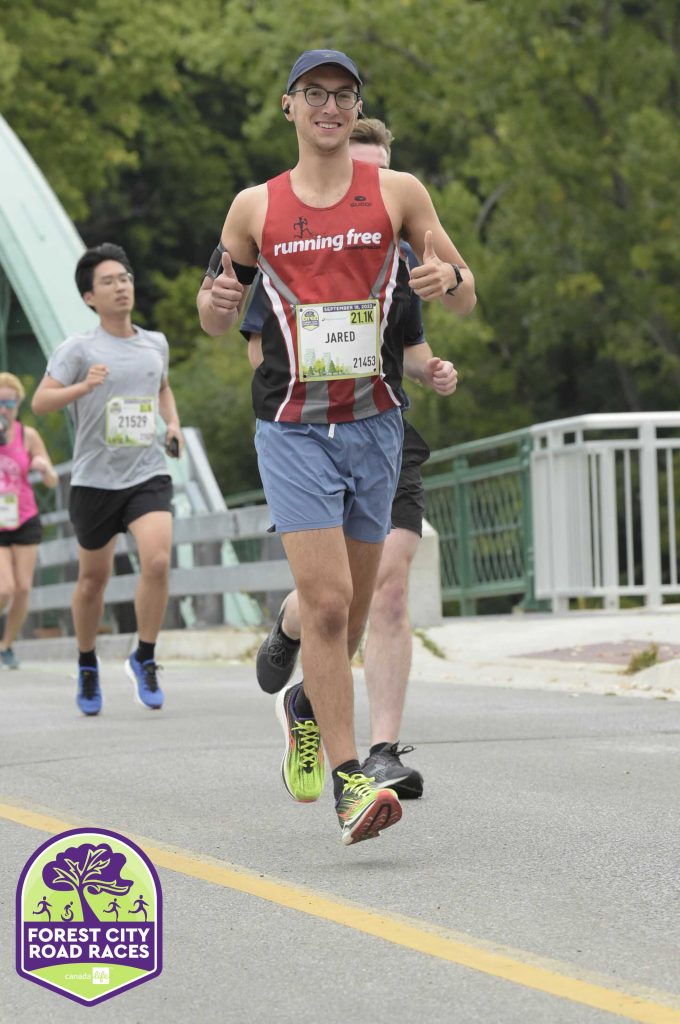 Now it is time to gear up for a longer and larger race at the Toronto Waterfront Marathon.