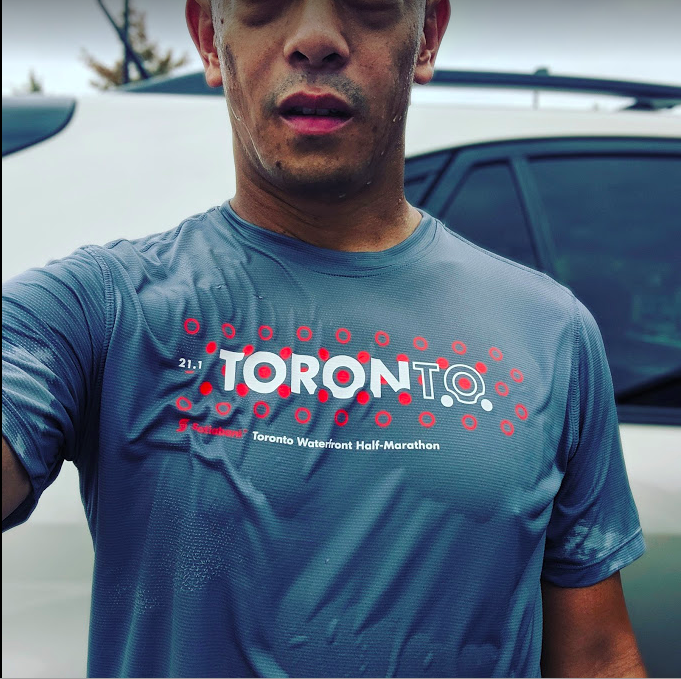 Stephen Cahatol
Team Running Free Markham
Member Since: 2019
Occupation: Education
Home: Stouffville
Sports: Ultimate Frisbee, Road Running and Triathlon
Athletic Goals: Barrelman Triathlon 2020
My most catastrophic racing experience was: My first ever triathlon was Guelph One's Try-a-Tri a few years back. I had never done a triathlon or let alone swim in open water for distance. I had been teaching myself to swim, after never having been taught as a child, in my condo swimming pool and local YMCA. I got out to the first turn and had a panic attack. The aid kayak came to support me as I waited for the field to pass. I swam the rest of the route slowly and steadily. Ever since then, I've been hooked and only want to build on that moment.
My most memorable racing experience was: Being a spectator at Ironman Mont Tremblant. Seeing all the triathletes - of all levels - competing for and against themselves was so inspirational.
Favourite Racing Gear: Hoka One One, Salomon, and New Balance
Favourite Race: Guelph One Triathlon
Favourite Race Food: Post race pint of Guinness always hits the spot.