Keen Adventure Sports Games Day 2: 7:30am 10k open water paddle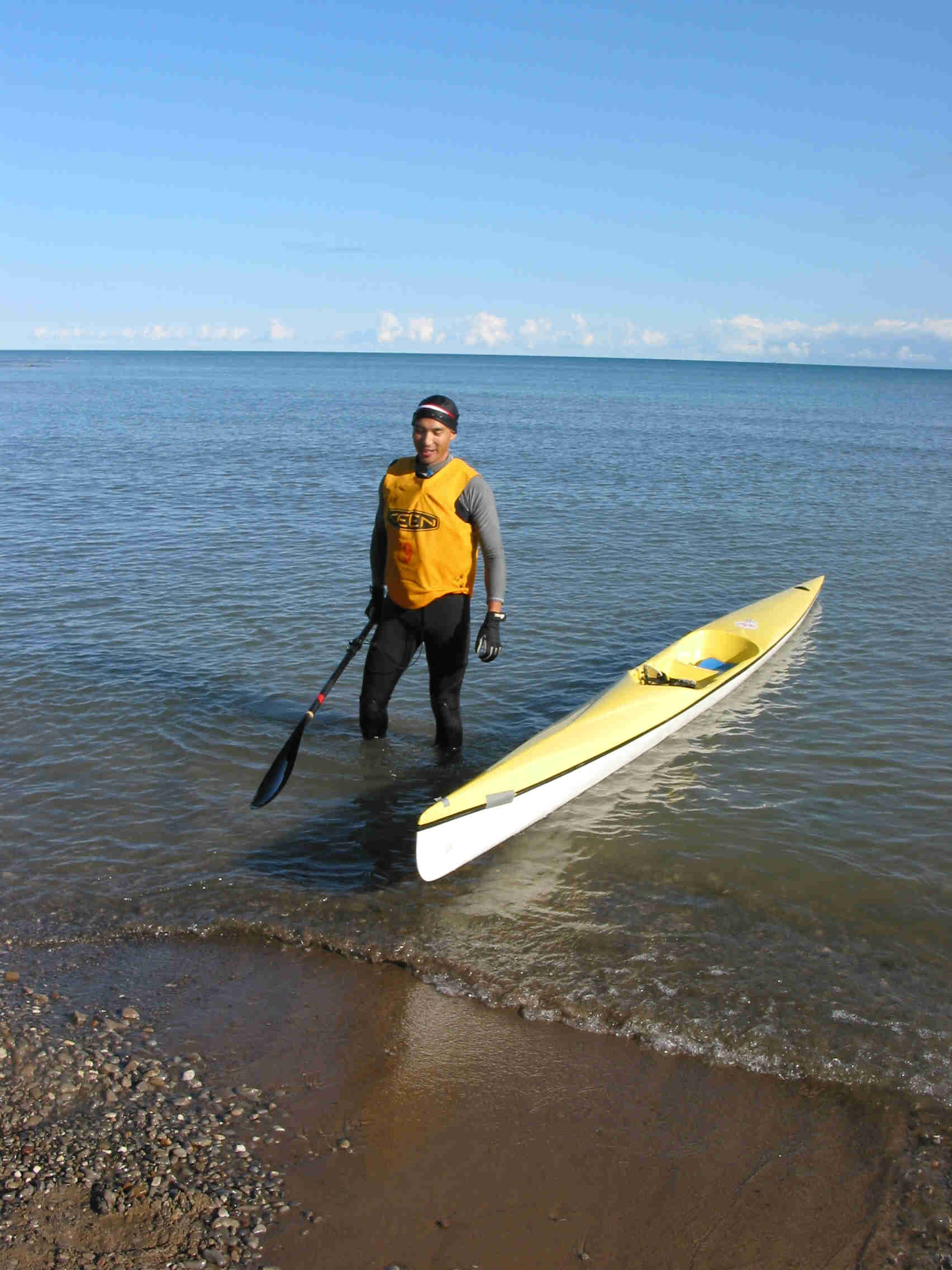 The morning weather was perfect for an open water paddle. While the water temperature was ok, the air temperature was a brisk 10C but at least the sun was out and there wasn't a cloud in the sky. A slight wind created a bit of chop but conditions were ideal. Certainly better than yesterday!

I got into my trusty surf ski, a fast but very tippy boat. I had paddled it a lot last year for the 40k open water paddle at the Jay Challenge last year but had not paddled more than 4 times this year as I did much more riding than I had done in years. I wasn't concerned about flipping – it would require a quick jump back in – wet. No worries!

As I paddled with Andrew Cameron and his teammate and Brad, I reflected how gorgeous our setting was and how awesome this event was and then BOOM, a rogue wave hit me from the side and PLOP I flipped! The water was cold and woke me up from my dream-state. I quickly got back in, embarrassed as the patrol boat approached to see if I was ok. Thank goodness I was wearing a wetsuit!

I made my way around the island and continued to focus on staying upright and Bob and I finished in a very respectable time. At the finish line I was sad to see Harper with an eye injury and Colin with his knee bulging. It would seem that both would withdraw today. That was too bad as I knew both would be disappointed in leaving their teammates behind to get the care they needed.

Day 2: 10am MTB-O

We headed to 3 Stages, the start of the MTB orienteering. Many teams had already started this section – the rolling start is a neat feature of this race. The rolling start meant teams would be separated and therefore you couldn't follow a team or have a team follow you. Bob and I headed in and nailed the first couple of checkpoints but overshot one – we blew by the trail, only to find uber orienteerer Barb Campbell there as well. Conditions here were a lot better than yesterday's MTB leg for sure.

We headed down to get CP 6, road across the road and ascended back up for CP 7. We overshot this a bit – I was still getting used to the scale of the map, our pace and navigating again – it had been some time since I had navigated! It was comforting to see Barb at CPs 8-10 knowing that we were on the right trails!

The number of trails coming in and out made you really focus on where you were at all times. Bob suggested we take a risk by taking the main trail vs the single track for CP 12. Luckily, there were some recreationally MTBers standing right by the CP! A little luck never hurt. We knocked off the remaining CPs to finish in just under 2.5hrs.

This was a fun section that I enjoyed immensely and realized how much I had missed orienteering!

Day 2: 2pm Adventure Run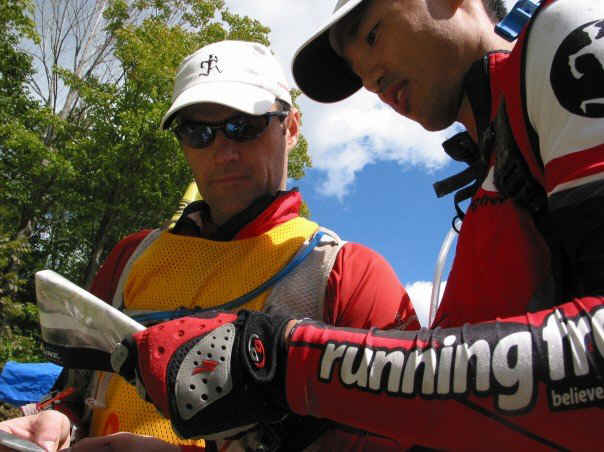 Onto Kolapore for the start of the Adventure Run, a combination of orienteering and trail running. As luck would have it, we would struggle to find CP1, take the long way to CP2 and walk right by CP3 and flubbed CP4 a bit by undershooting it. We lost more than 40min on these CPs and were now in danger of being in a penalty situation where you had to back to the start within 3 hrs.

Bob pulled out the tow rope and we nailed the next four CPs, all located in obvious areas but not so obvious when you were trying to find them! It was a fast and fun course and as always you could never not pay attention.

At CP7 we were surprised to see Bill Wells and Martin. They had started with us but were far superior athletes and navigators. They should have been well ahead of us, at the finish line. It turns out they had flubbed CP3 as well and were now in danger of losing their 40 min lead. We would see how the final results would play out.

As we neared the finish, it was clear Bob and I were running low on gas. The accumulation of racing for 2 days, 6 events was taking its toll. But as we had done in all 6 events, we pushed as far as the team pace could go, doing the best that we could. We achieved this on the adventure run by getting all the CPs but finishing almost an hour out from 3hr cutoff, absorbing another hour of penalties. All in all we enjoyed the adventure run but more importantly we were glad to be done!

The drama…

For Team Running Free athletes Brad and Bill, a slow bike due to a bike mechanical on day 1 limited their chances of winning the top prize of an all expenses trip to Australia to compete in the Keen Adventure Race outside of Melbourne. However, for the remainder of the events, the twosome bridged the gap and had a fastest last day making up significant amounts of time. For Team 7Systems/Urban Athlete, a healthy lead up to the final event evaporated after some costly errors. The margin of error – 20 mins – enough to give Brad and Bill a trip down under!

Final thoughts…

We have often discussed the future of adventure racing. At the Keen Games – we saw it. The old sufferfests of old where you would slog it out over days will still exist in the form of Primal Quest, the pseudo Eco-Challenge of this generation. Faster, more technical formats such as the Keen Games opens up the format to athletes that may not be interested in multi-sport but with just one discipline. The Keen Games allows that choice and thus provides huge variety in the type of event you wish to race in. Whether it be a single event or the Ultimate Challenge (all 6 events), technical terrain mixed in with good camaraderie makes the Keen Adventure Sports Games the future of multisport racing.

Special thx to ARC and Bob Miller for putting on this kick-ass event, Keen and the other sponsors for supporting this event, "T" for the pics and for support crew to Bob, Catherine for being super-support as well!