Do you like hill climbing and challenging yourself?
If you do, this is the race for you!!!
I've been road running for a few years and I've been trail running for a little while.
But I've never experienced something like the Summit700.
It is a race unlike anything I've challenged. Up and down a ski hill. Across a hill and back. And more up and down.
Oh wait. Did I mention there was still more elevation gain? The race shirts commemorate the climbing by giving you a copy of the elevation profile.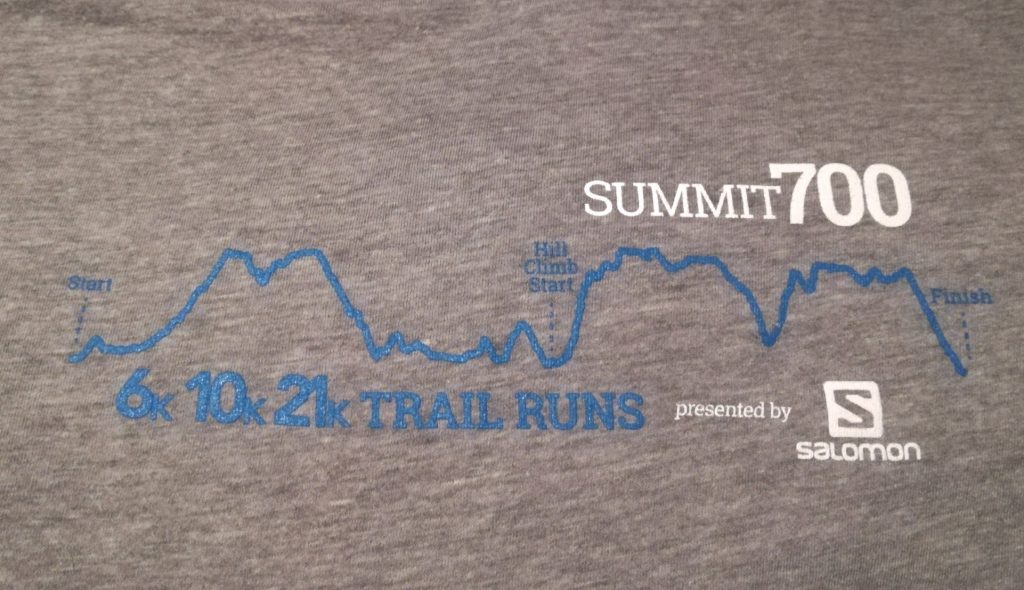 From a race organization perspective, it was straight forward. Sign up online, show up on race morning, sign waivers, get race bib and event t-shirt. Go run!
The race isn't full of frills, but who needs that? You get a race shirt, timed event, decently stocked aid stations, medal and a cold beer at the end. An after race BBQ was available at the venue, but at your expense. However, considering the registration fee was reasonable, it balanced out.
I ran the beautiful 21.1km distance. And it goes up and down the face of Blue Mountain in Collingwood about 4 or 5 times. One of the climbs was a timed 700′ elevation gain up through steep single track and is the namesake piece of the event. There are a few really nice lookouts over the bay, as well as some fun descents.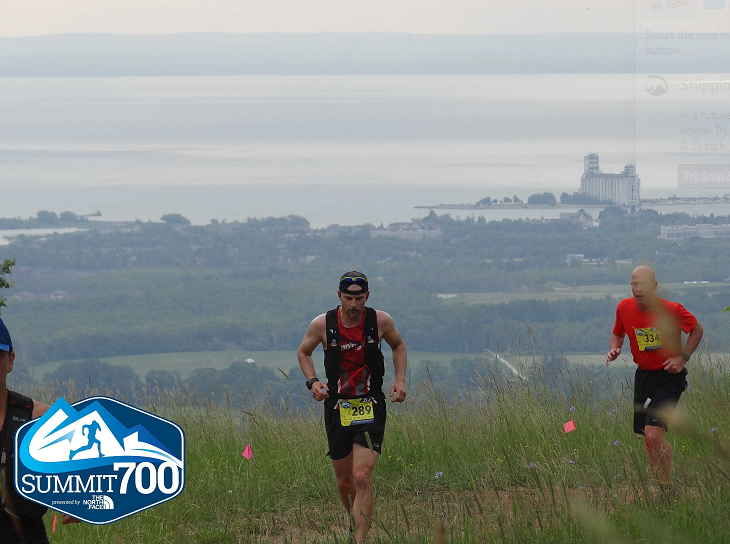 I feel I did pretty well for myself, overall, but only because I had done a more hill training than usual, and also because I did a lot of heavy spin bike cycling, which built endurance power in the weeks leading up to this event.
A special thank you to the Race Director for facilitating the placement of our volunteers!!! My children were able to assist at the first aid station, which allowed them to be involved in the race and they were still able to make it to the finish line before my arrival.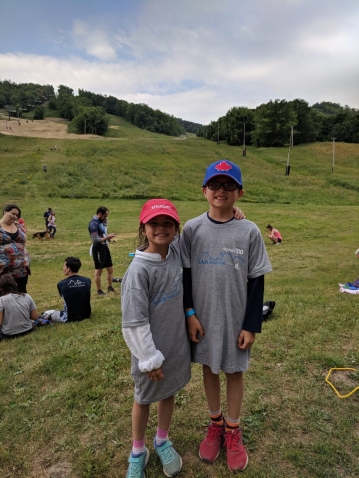 This is definitely a race to do to challenge yourself. It is not easy, but no race should be. That finish line sure looked beautiful!
-Patrick