No one can say that Goodrs aren't stylish. With their super slick colour combinations, they caught my eye as soon as I saw them at Running Free and online. I decided to pick up a pair of OG's called Falkor's Fever Dream, which pairs a dark blue frame with blue polarized lenses.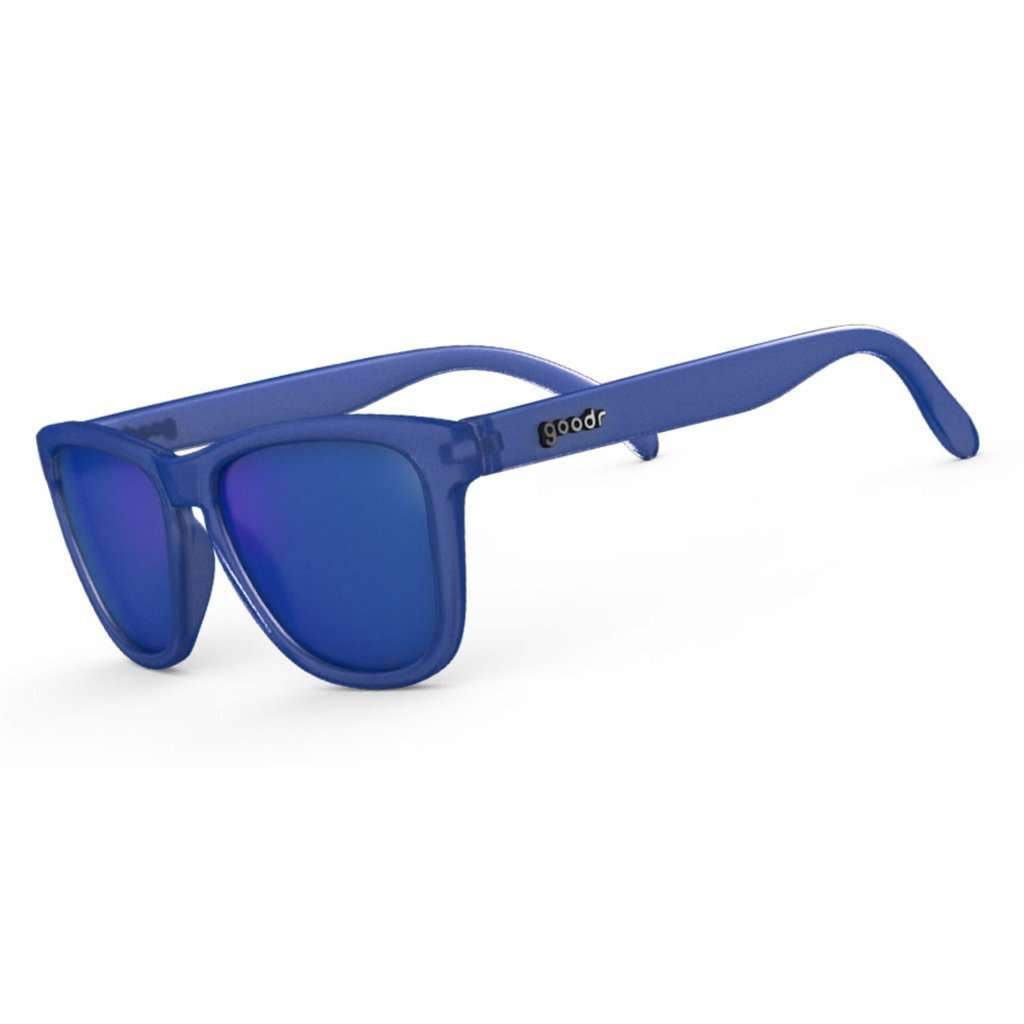 These glasses offer great value for money. At the $35 price point, they are a solid pair of sunglasses. I have used my Goodrs booth as running/cycling sunglasses as well as everyday glasses, making them even more worth their price.
In general, the frame holds really well to my face and to date I have not experienced much in terms of jostling around when I'm wearing. They are lightweight, comfortable and incredibly seem to match with pretty much whatever I'm wearing.
One thing that I don't love was the fact that these glasses fog up a bit faster than some other, more sport-specific frames. I think it's because they don't have large nose pads which, though sometimes obtrusive, help with venting. Otherwise, I would recommend these to anyone looking for a trendy, decent pair of sunglasses at a fair price point. No matter if you're into super bright colours or prefer something a bit more sedate there is pair out there for you!