I was lucky to win a lottery with Team Running Free for Brooks products which came very handy as I needed all new long running tights for this season. (Note to self: if you use your pink running tights under your black biking shorts, they will have a black stain on them and you will only be able to use those tights under your biking shorts going forward!) With the amount they granted I was able to purchase 3 different pairs on a great sale to replace the above mentioned three I ruined. Running Free always has amazing sales throughout the year, sign up for their newsletter to learn about them first hand!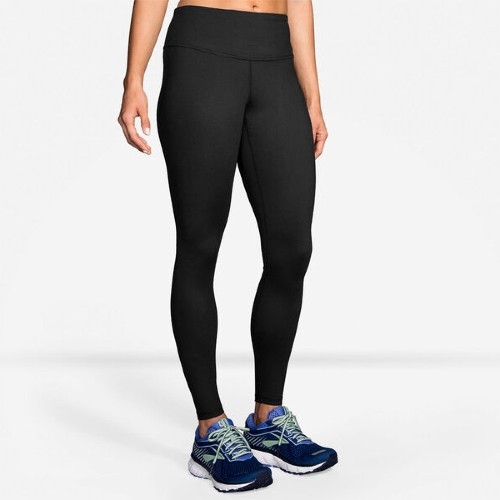 I bought two different versions of the Greenlight Essential Tights – past year and current year. The only difference is a little design element on the side of last year's model. It looks nice, somehow makes the plain black pair a little more exciting. At the same time, I find the simple plain black great too, they match with any colour tops and shoes (girl problems). They are both black and comfortable, with moisture wicking fabric. They have little pocket for your essentials. They are perfect for temperatures between 0- -10 for me. I like to dress lightly for my runs so someone who prefers to dress warmer might wear them for any temperature under +10C.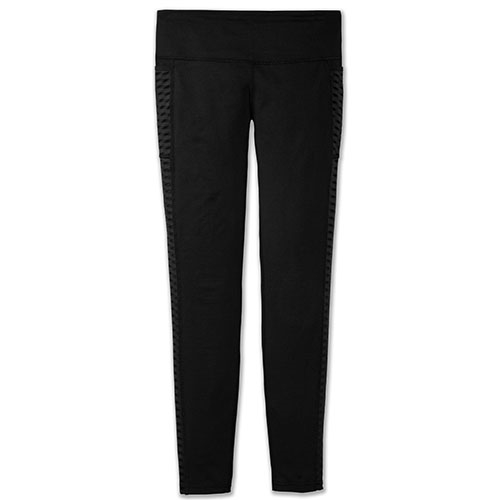 The fabric is somewhat less stretchy than some other brands but it also means that it helps to keep my shape tight which is a nice advantage.
I purchased a pair of Formation Crop as well which is for my height (I'm only 5'3″) basically full length. This pair is warmer than the Essentials so I can use it between -10 – -20C when I still don't wear my fleece lined tights. I have those for temperatures under -20C. I found that I had to size up for the Formation Crops because they are even less stretchy than the Essentials maybe because of the warmer fabric.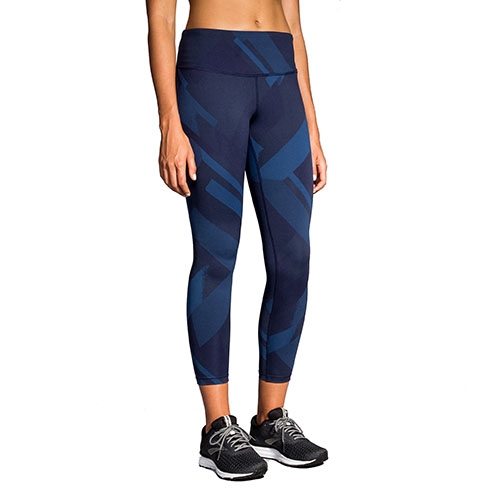 All in all I'm very happy with all three pairs. I got different weather conditions covered, they all seem very durable and comfortable. And now that the weather is -15C with the wind chill in mid-November, and the forecast is -30C for next week, I get to try wear them all and even my fleece lined tights next week! I would highly recommend these Brooks tights for anyone looking for comfort and quality.