Summit 700 is a race that boasts having some of the most vertical gain for trail races in Ontario, and I travelled to Blue Mountain Ski Resort to find out! The race is held on Blue Mountain, part of the impressive Niagara Escarpment that stretches across Southern Ontario, and high up on the escarpment runners were treated to beautiful views of Georgian Bay and the town of Collingwood below. With varied terrain of technical forest singletrack along with wider mountain dirt roads and paths, Summit 700 offers a legitimate opportunity for Ontario runners looking to challenge themselves in trail running!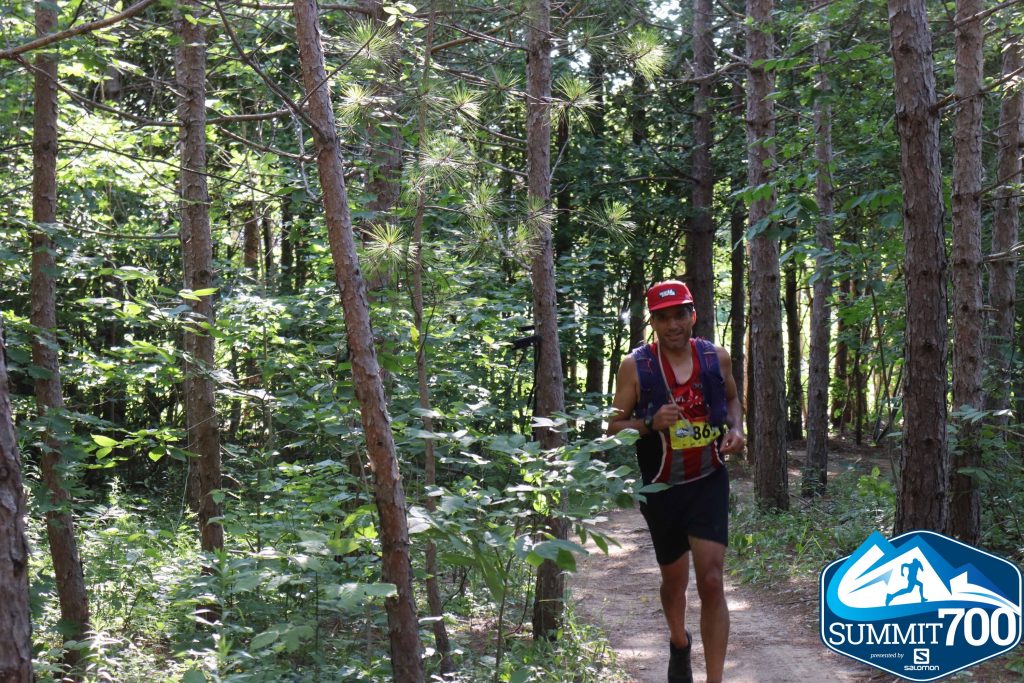 I ran the 21km race, which had runners running from the bottom of the escarpment to the top 3 times, with the first of those hill climbs a timed 'King/Queen of the Hill' challenge in which runners are timed for their split as they run up the mountain. The fastest man and woman in each race (in addition to the 21km, Summit 700 also offers 5km and 10km races) receive awards and endless bragging rights. The 21km race featured runs along babbling creeks and waterfalls, along with some sections of rocks and roots (both on the uphills and downhills) which challenged our agility. In addition to the main 3 climbs, the last 1/3 of the race in particular also offered some other steep, but shorter, climbs and descents, which increased the difficulty of this already challenging race!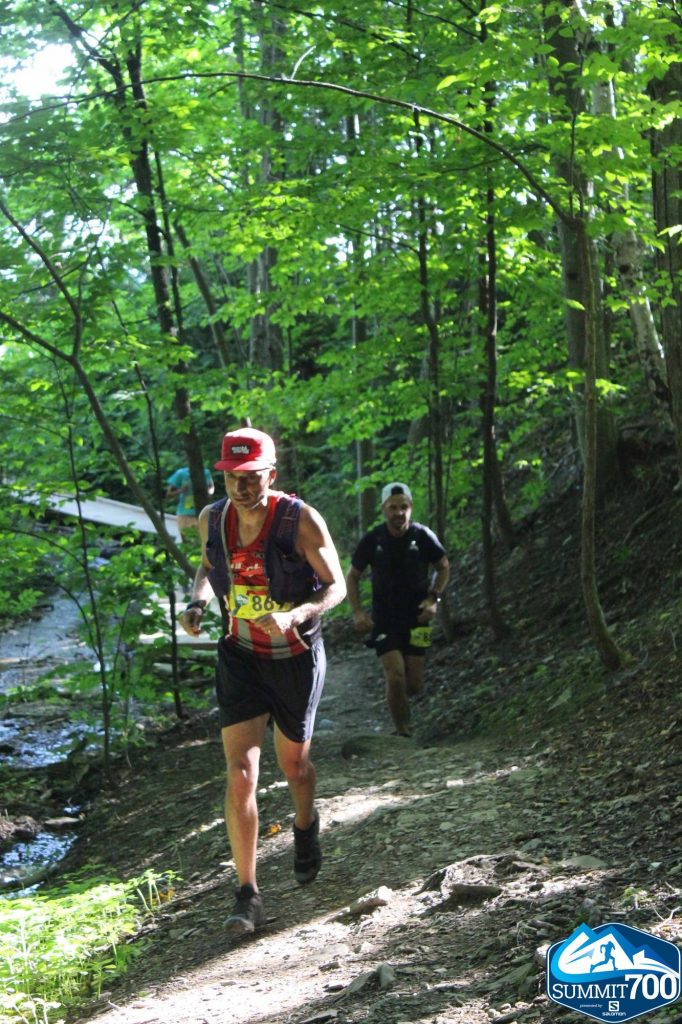 The course was well thought out, offering some reprieves of downhills, and the race used the mountain well: runners for the most part ran completely unique trails for most of the race (there was one small section that we ran earlier in the race that brought us within view of the finish line late in the race, but even this was well thought out as this familiarity gave runners the opportunity to time their final kick!).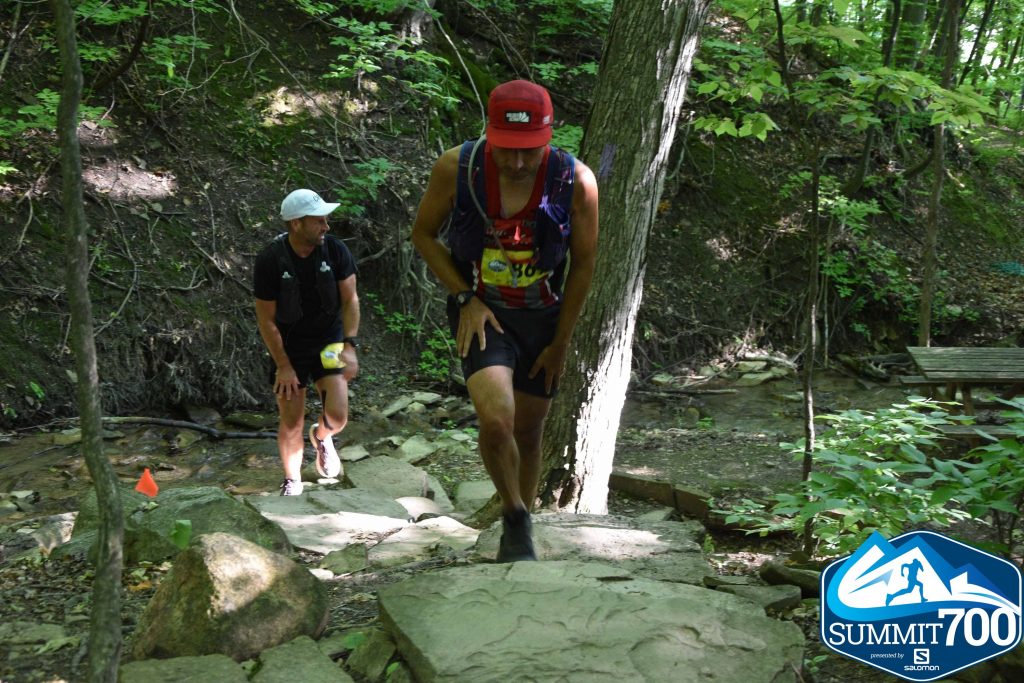 In addition to the stunning course and stout competition (over 320 runners ran in the 21km race alone, from elite runners to weekend warriors attempting to achieve a great accomplishment), Summit 700 offered all of the amenities that you'd expect from a top-notch race: finisher medals, event t-shirts, efficient registration, free race photos (21km runners were treated to multiple photos throughout the race!), friendly volunteers on course, water stations, and a fantastic ambience at the finish line festival area, in which an enthusiastic announcer called out runners' names as they finished the race, as music played and additional treats like free ice baths, post race snacks, music, booths from sponsors, and a nice viewing area for family and friends to cheer on runners were all on display.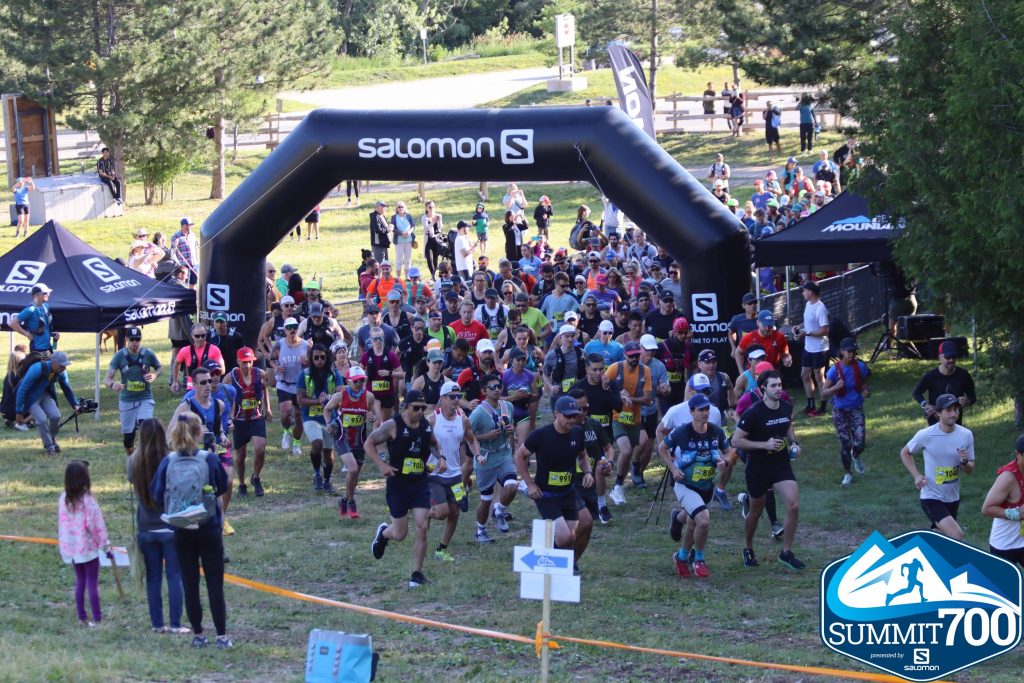 In terms of constructive criticism, there were really very few negative aspects of the race! Sure, there was an intersection or two where it wasn't immediately apparent to me where to follow (both times I stopped for maybe 1 or 2 seconds before realizing where to go), and some of the mountain roads we ran on were in rough shape (more a reality of the dynamic nature of mountain weather conditions than anything in the control of race organizers…a brief slowdown of pace ensured no rolled ankles during these portions of the course), but overall the Summit 700 team executed a well-organized race that is surely a highlight of the summer for Ontario trail runners! And, indeed, I can say with certainty that I don't know of any other Ontario trail race in these distances that features this much vertical (my gps had me at over 1000m of climbing for the race! The race website notes that it was in the 900m range), so this race is an excellent challenge for runners to take on! I highly recommend Summit 700 for runners looking to try out a legitimate challenge of their trail running fitness and skills!