I had the pleasure of trying out 3 pairs of Feeture socks from Running free. For those not familiar with Feetures, they specialize in running socks engineered with Targeted Compression and anatomical design to create a custom-like fit and prevent the issues people have with conventional socks. Their website also claims that their socks have no irritating toe seams and they have the world's most advanced natural and synthetic performance wicking fibers.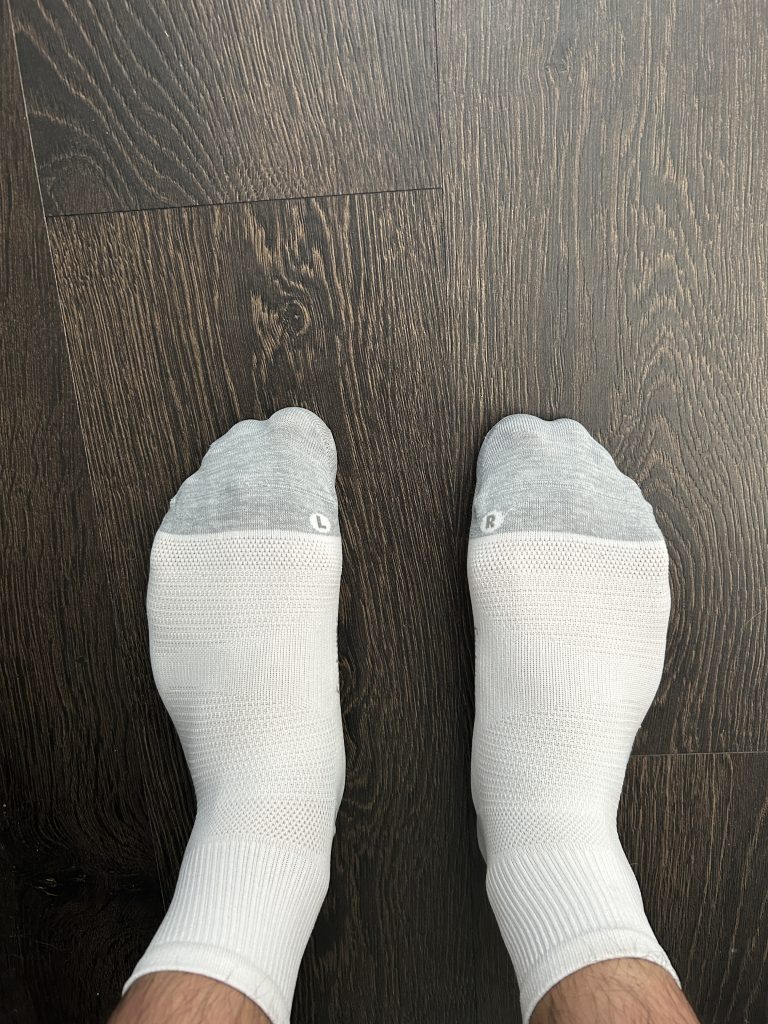 I was able to get 2 pairs of the elite and one pair of max cushion compression socks. I am a marathoner and have been training for the Chicago marathon all summer. For those that have done a marathon you know we run ALOT to do this race. So I will say that the Max cushion compression socks were perfect for keeping my feet as comfortable as possible I did notice their socks do no have the odd toe seem which is nice and I actually have never gotten any blisters wearing these socks. For someone that has flat feet I noticed the aggressive compression immediately in both the max cushion and elite pair of socks. It was almost too much for me initially and caused some hot spots which normally did not happen in my other running socks. After about 2-3 uses my feet either got use to it or the compression softened and fit my feet better.
The elite pair of socks felt very comfortable and soft as I wore it and as stated earlier I felt the compression which I started to enjoy as it kept everything in place. I will say that I did feel like the moisture wicking was good especially for someone that sweats alot. In the summer, the socks were sweaty after runs but I never really noticed until I finished and took off my shoes. (FYI: I sweat a ton and it was probably running down my legs most days.) If you do not like the slushy feel of wet socks then this may be for all you heavy/ average sweaters. The colourways are also very nice and definitely suitable for casual wear in case you are just looking to walk around in them as a fashion statement. Caution, my partner questions my fashion choices so take the previous comment with a grain of salt.
Finally, if you were to ask me if I would buy these socks again I would definitely say …. YES, but dependent on my activity. If I am planning to run long or even go backpacking in the mountains (took them on my 5 day 80k Kilarney trip) then sign me up for a couple max cushion socks. If I am racing at a track meet starting from the 100m up to 10k then sign me up for the elites. As a marathoner I am a bit biased so cushioning is always my go to. If you made it till the end I hope this review helped you on making a decision on your next sock purchase.
Happy running 🙂