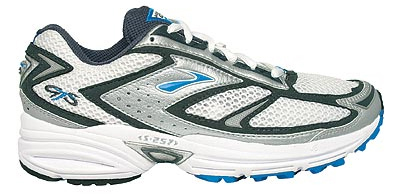 The Adrenaline GTS 6 running shoe by Brooks is now in its 5th edition. It is recommended for heel-strikers, mild to moderate overpronators, orthotic-wearers, and runners with normal or low arches seeking rearfoot cushioning and stability.
MIDSOLE
Substance 257™ midsole provides cushioning and durability. Heel and Forefoot HydroFlow® is a high performance cushioning system that absorbs shock, stabilizes the foot and returns energy back to the foot. Overall shoe support is provided by Stable-pod technology that still allows for shoe responsiveness. A high density molded TPU called Dual Density DRB Accel™ is engineered into the midfoot for torsional stability. A softer density is placed on the lateral and a firmer density is placed on the medial for added stability. A dual density post called Progressive Diagonal Rollbar(PDRB™) is bio-mechanically engineered to allow for pronation control as the foot rolls inward and creates a smoother transition from the midstance phase into the propulsion phase. The three-density midsole of the Brooks Adrenaline GTS 6 running shoe is identical to the prior model, but the outsole has been changed by the addition of more flex grooves to increase forefoot flexibility and heel-to-toe transition.
UPPER
The most significant upgrade is to the upper, where a softer, more cut out mesh called "element air mesh" is used for greater breathability. There is also a simplified lacing system to provide a very secure fit. Microfiber upper materials are used in the collar and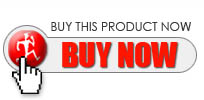 tongue linings and 3M Scotchlite® provides reflectivity for nighttime visibility. Internal thermoplastic heel counter helps stabilize the rearfoot and the midfoot is now a more tighter fit due to an internal arch wrap.
OUTSOLE
There is good cushioning due to a sponge rubber in the forefoot. Brooks HPR Plus™ in the heel strike area helps with outsole durability. Crumple Zone configuration creates a smoother heel strike in keeping with support of a more natural gait.
Awards: Runner's World Best Update
Weight: Men's: 11.8 oz, Women's: 9.75 oz
Sizes: Men's: 7-13,14,15 B, D, 2E widths | Women's: 5-12 2A, B, D widths
Previous Model: Adrenaline GTS 5
Similar Styles: ASICS GT-2100, New Balance 766
Features:
DRB Accel™: Promote natural movement between the heel and forefoot.
High Performance Rubber: HPR is a super-durable rubber compound developed specifically by Brooks. This rubber provides greater resistance to high wear areas of the outsole, such as the heel, increasing the life of the shoe.
HydroFlow®: Its fluid-filled center chamber dampens shock at impact and dynamically disperses fluid at a controlled rate around the heel cushioning, stabilizing and rebounding on every stride.
PDRB – the Diagonal Rollbar: This piece of high density foam is positioned on the medial side of the midsole to reduce the rate and speed of pronation.
Podular Technology®: it enables the shoe to bend and flex more naturally while still supporting the foot at its most critical points.
Substance 257™: This unique midsole compound is formulated to resist com-pression and rebound more quickly after impact than standard EVAs used in other brands.
Personal Impressions: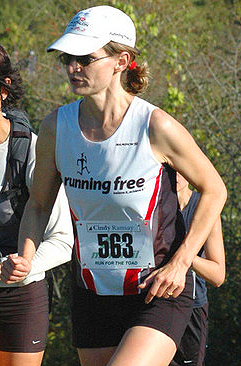 I must admit that while I was researching the specs on this shoe I really didn't enjoy doing so. Yes, it is important to know when buying a running shoe what that shoe was truly built to do. Is it for stability, motion control or simply cushioning? What type of fit and comfort (breathability, flexibility, soft materials inside the shoe) will it provide? Is there any new technology added to the shoe to give that extra "edge" in training or racing? At the end of the day however, the most important question is "will I be able to run in this shoe on a regular basis?"
I overpronate from the forefoot with my left foot. My forefoot is quite wide and my heel is narrow. I have problems with black toenails and blisters and I wear orthotics. I'm not a heavy runner but I do test my shoes durability with lots of winter running and the occasional trail (when I forget my trail shoes).
The Adrenaline GTS 6 is a good overall shoe for me. Not quite as much cushioning as in shoes like the Asics Kayano or the New Balance 1221 but I liked the fit better. I've run in quite muddy conditions while testing this shoe and the structure/support of the shoe doesn't seem to have been comprimised at all. I have noticed in the past that my shoes don't last as long when they are continually being immersed in puddles etc. After one particular run I found a twig sticking out of the lacing and I was impressed that the "element air mesh" could withstand sticks etc. without ripping or tearing. I wish I could say the same for some of my trail shoes.
Putting in orthotics was no problem and with my narrow heel/wide forefoot it was nice to be able to get a 2A size 10. I am a 9.5 but with the bigger shoe size/ narrower shoe accomodates much better my shape of foot. The one negative I noticed was that I developed an obvious "squeak" when I ran. I don't know if it had something to do with my orthotics or if a stone had lodged in the crevices of the outsole. It eventually went away but it was annoying being called squeaky.
In summation I would definitely buy the shoe again and it is a nice perk that they aren't as expensive as my usual shoes of choice.