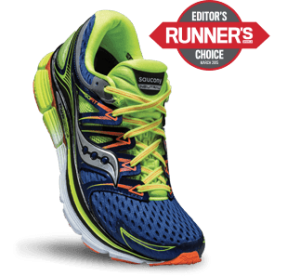 I've run in a variety of running shoes when I was younger, both for training and racing. I use to run in a pair of spikes (racing flats) that my mom got me.  They were light as I was running track and they had NO cushion or support because like I said I was running track.  I really didn't like them.
Over the last 18 months I have started running again and have lost 90lbs in doing so. When I decided to start I went to see Jodi at Running Free in Orangeville.  She analyzed my running forum and suggested a few different pairs of shoes.  After running around the store in the different sizes and brands I settled on the Saucony Triumph 11.
Over the remaining year I have continued to run in the Triumph model and upgrade to the Triumph ISO.  Below are my thoughts.
I suppose not all shoes are made for the same runners. The Saucony Triumph ISO may actually be one of those running shoes that can accommodate all runners big and small, light and heavy.
The Triumph ISO is a neutral pair of running shoes with crazy fun flashy colors. They have two unique features: the ISOFIT in the upper for a custom feel, and PWRGRID+ (powergrid+) in the platform for their most cushioned ride ever.
When you first slip your feet into these shoes, you'll really understand how soft/comfortable the shoes feel. The other highlights include an inner lining that wicks moisture for a dry, comfortable run, 360-degree reflective synthetic that enhances visibility in low-light conditions, only weighs 10.3 ounces, and more.
I've been running now for quite sometime and have recently started to try out other types of running shoes such as the 4mm drop Kaverera . Fortunately, I have not had any injuries or issues with the mixing in different heal drops. Some runs call for lighter shoes and others need more cushion when running longer distances.
The first run I had with the Triumph ISO, I really noticed how comfortable the entire shoe was, but still provided enough support that I needed in running shoes.
HOW DO THEY FEEL?
Well like a glove… I really mean that, the upper on the shoe is what Saucony calls ISOFIT which really means…. sock like feel so putting these on is a really awesome experience. The other nice piece about the liner is that you never feel or push up against some weird section of stitching.  It also just right.  Not to narrow or too wide. The ISOs adapt to the out line of your foot and thats a great thing.
Ultra-soft inner sleeve crafted out of stretchable air mesh
Morphs to the foot for a sock-like feel
Floating support cage cradles the foot
HOW DO THEY LOOK?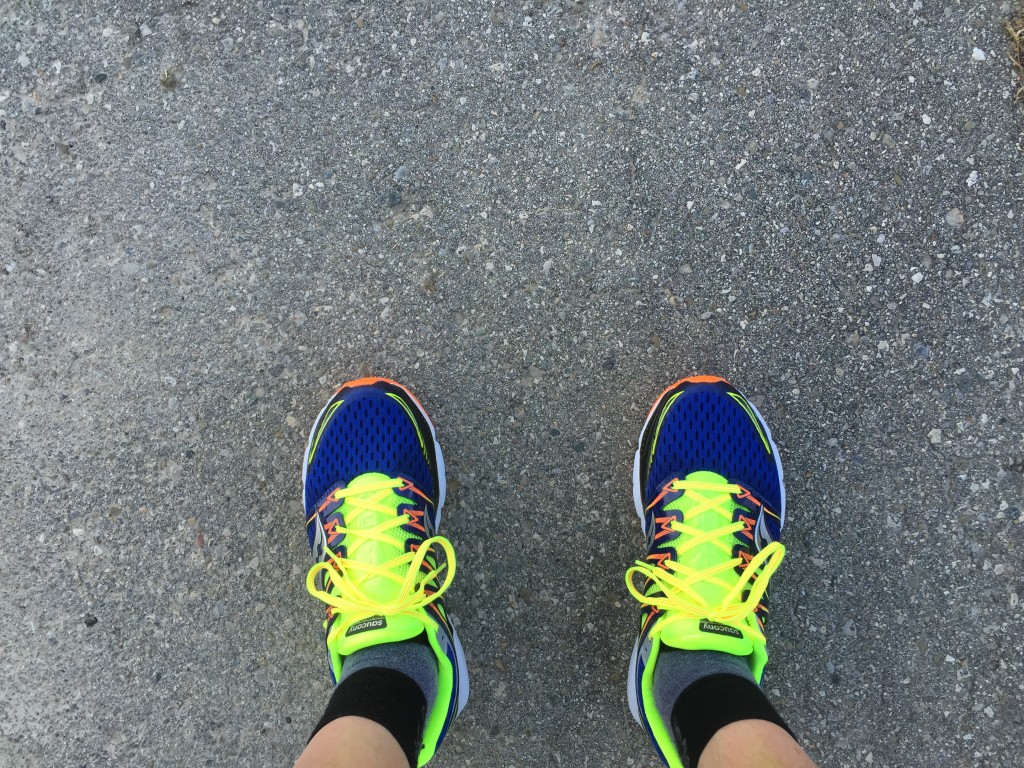 They are very colourful and snazzy. The model that I've been running in was was the Blue, Black, and Yellow combo and really it just really blows my mind with colour. If you line it up against a bunch of other shoes it will definitely be the standout at the party. They also have other colour combinations that are less subtle for those that don't like some level of flashiness, or you have an option of VERY crazy colours with the ViZiOrange.
HOW DO THEY PERFORM?
My overall feeling after running over 400km in these is that these are fast shoes or its just me getting better and better..LOL.   I do have some misgivings though at least personally at long distance and other reviewers did as well. Now lets get into the actual testing shall we.
The 5-10K Range
The shoes performed well, rebounded efficiently, and kept my stride effectively inline. I found these just great in low mileage situations especially on when running on the trails, I did have one issue that is funny though, it was hard to slow down…LOL
Half-Marathon and Marathon
After LOTS of  long runs in the ISOs, I can definitely confirm similar findings of others. The shoes continued to be incredibly quick, so I saw some great times. I really don't know if was because of me or the shoes but thats what happened.  The problem I felt was that my toes didn't have enough room to move around while running longer distances. It could be a combination of my size along with my stride technique, but this inevitably led to a black toenail and the sides of the shoes started to tear where my baby toes is.  Also my there has been some achilles/soleus pressure that I had from time to time but I don't know if it was the shoes or I've been running to quick, to soon and to much..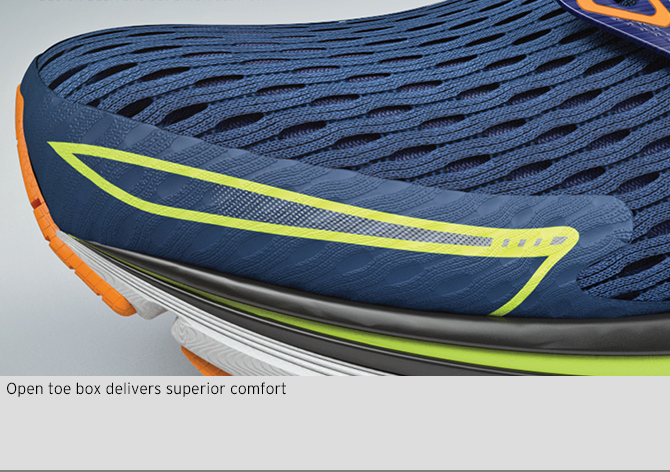 That being said, I do believe if you are a strong runner, you carrying more weight than what you would like to be or you are use to faster times, then these will really up your game and give you the protection you need to stay injury free. Also, if you have run in a Saucony before, then you owe it to yourself to try these out.
TECHNICAL STATS, PRICING & AVAILABILITY
Weight: 10.3oz (292g)
Offset: 8mm
Waterproof: No
Water Resistant: No
Arch: Hi, Normal
Pronation: Neutral
MSRP: $150.00