A little late making this review, but at last, after 20+ races including 5k up to Ultra Marathon (50k) I made my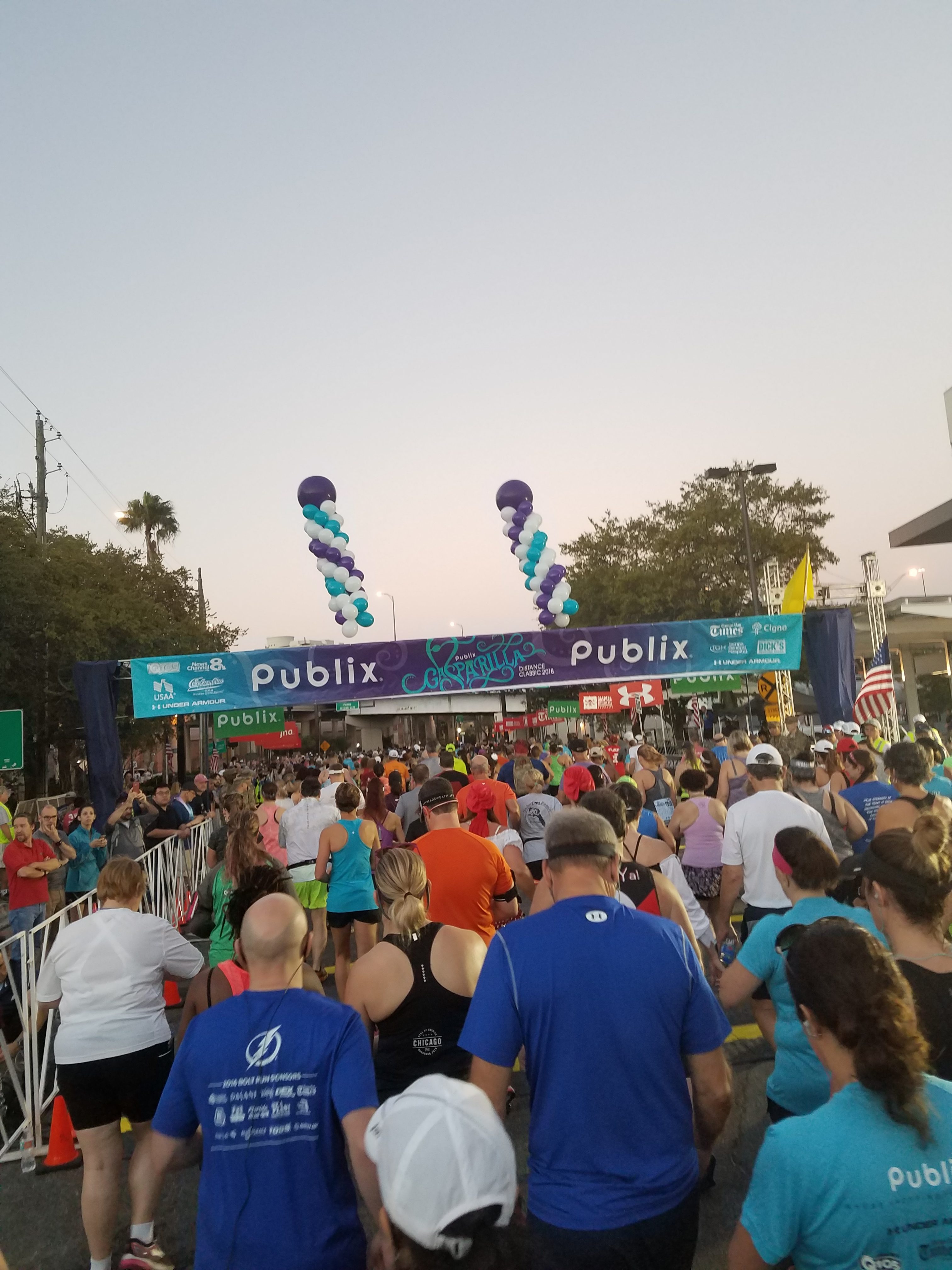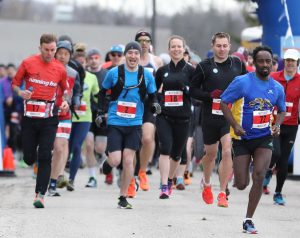 Marathon debut at the Waterloo Marathon which took place on Sunday, April 29, 2018.
The Marathon takes place at Bechtel Park in Waterloo. It is here where parking is plenty, and runners can gather their race kits if they chose to do so on race day; that is a positive for me as I live out of town. The race boasts as a scenic, picturesque run along the countryside into Mennonite county. The race is one large loop that leads the runners out of Bechtel park, into downtown Waterloo and then directly onto country roads. A majority of the race, roughly 35km is out in the open on long stretches of road and countryside territory meaning two things: you maybe running alone most of the race, and you will have no shelter from the wind.
Runners start the first couple of minutes on Bloomingdale RD N which turns into Sawmill road; once on you hit this stretch of road you won't see city buildings until that 35km point, and here is where the fun (insanity) begins! As you make your way for the first few kilometres, you contend with a few hills around the 5-8km stretch, and at this point your legs are just warming up for the long haul ahead. I really liked the fact that aid stations were roughly 3km apart, with pleasant volunteers. The kilometre markings were accurate and although posted low to the ground, were easy to recognize. The Waterloo Regional Police also did a fantastic job at marshalling keeping the racers safe, but anyways, back to the battle. After a few ups and downs on Sawmill road, Marathon runners take a right turn Crowsfoot road, it was fun running downhill and being cheered on by volunteers, only to notice around the corner was a nice steep climb with your name on it! No big deal, once at the 10km point you are met with a mostly flat section for a few kilometres, this meant I could focus on proper pacing and not have to worry about adjusting for hills and what not. After this stretch of road, you go onto the shoulder of Township road 52 which turns into a very fun section.
Maryhill Road takes you from approximately 16km to 22km on what is a gravel, dirt road, with many small rollers and the possibility of getting to see horse and buggy passengers cheer you on as you pass by. I enjoyed this section of the race as it was nice to experience the old country side and be cheered on by a small community of on lookers who probably marked the Waterloo Marathon on their calendars to cheer us on! Woo hoo! After the rolling section you find yourself back onto another country road where you are to stay onto the left shoulder. At this point you feel the full effect of the wind and after battling a few hills the wind just adds to the excitement.
Shortly after the 25k mark, you cross the iconic Kissing Bridge where you are met by Bag pipers tuning to your demise! (not actually), it was pretty cool running through an iconic section such as this! From here, you enter the longest stretch of the race, Northfield Drive East, a very busy back road, at this point you have a small amount of space running on the shoulder of the road and packed dirt, this was challenging for me to keep good form as the wind was taking full effect. This section of the race which was almost 10k, would be the most hilly and it was at this point I decided to change my targeted goal time (Approx 32.2k, or 20 miles in). The long stretch eventually brings you back into Waterloo, where you will run down University Avenue, here you will be met with civilization again and you might run into some of the Half Marathon runner/walker competitors to give you the extra motivation to finish! From here runner's will loop back onto Bridge Street and into Bechtel Park for the finish line where you started 42.2km's ago. A great cheering squad at the end, a very unique, hand made clay medals are given out to runners, post race massages available in the soccer dome, and of course, St. John's ambulance on site (and through out the course) to provide aid if needed! So how would I rate this race? For the cost, same day race kit pickup, unique medals, challenging course, and more of a low key race, this one packs a solid 8.5/10, I find you get a big bang for your buck for this event and the volunteers and community do a good job and making it possible. I do have my pro's and I won't call them con's (not the race directors/volunteers fault) but I will call them challenges you cannot control.
Pro's:
Same day race kit pickup, smaller field of competition means you have a high chance to win awards, great volunteers, challenging course, plenty of aid stations and washrooms on course, great time of year for a race, scenic, with some iconic sites, awesome medals!
Challenges (again, no fault to race directors or volunteers):
Smaller field means there are no pacer's and generally less participants means you will mostly likely not see other runner's in sight, this was my case but I prefer to run in my own zone so it didn't affect me, although major turns and intersections are well marshalled, the roads are not closed off to the public, therefore running on the shoulder of the roads can be tricky for some, the course is very open meaning that you will be facing winds no matter the direction of travel (in my case the gusts were up to 30 miles/ 50 km per hour) which on top of the rolling sections makes pacing much more difficult for some. Bring your own gels, only water and Gatorade are provided at aid stations, this is not a big deal to me but most large races offer gels/blocks, again, just bring your own, no big deal.
I would recommend this race to anybody as it provides great value, excitement and of course, a big accomplishment to those who complete this race!
I finished 4th overall, and second in my age group, I could not stay around for awards, however, I will note that the volunteer at the prize table was generous enough to give me her contact information so I can email my address and have my prized shipped to me at no cost to me, HUGE KUDOS to them! I believe the prize was a nice first aid kit provided by St. John's ambulance!
https://www.strava.com/activities/1539655734
http://www.chiptimeresults.com/chiptimepublic/do.php?JdUOlitBLXaBrze1Tgbt7xPeGRgrLMqPuywTzFvFiKeHcfyD4fDmTW6pzVS/n0AWqNrYvhW/BTmiCQAyuwLnpIRY4qI5dxg4MWLqM9N5hG4=